It's three full years since Madonna released Hard Candy in 2008, and she feels like getting down to a next album as hints and odd bits of information about it amass.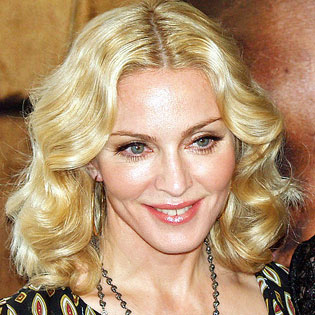 First Madonna gave out that she is ripe for some more new music last December. The other day at the Venice Film Festival at a promotional interview for her upcoming film W.E., telling the story of the mésalliance of King Edward VIII and his American divorcee lover Wallis Simpson, she announced the release of her 12th studio album some time next spring.
According to Madonna's manager Guy Oseary, the work on this album has already begun, and the people involved in the production will be William Orbit, who worked with the singer on her 1998's Ray of Light, and French DJ Martin Solveig.
The pop diva says that as soon as she gets back to the Big Apple from Venice she will go straight to the recording studio and concentrate on laying down the new material. For the time being she doesn't answer the questions about the style of the music, nor the title of the album is known yet. Madonna promises to record "good music" and release the first single from the album in February or in March.
"I'm looking forward to working on it," says the pop icon.
Source of the image: Cartermatt.