Are you worried that you have spent a fabulous sum of money on a new cream or a visit to the beauty salon? Relax! It is unlikely that you could surpass Mila Kunis, who has not spared $7,000 (yes, you got it right!) on … polishing her face and body. Though the procedure was carried out with the help of rubies (they are rich in antioxidants) and diamonds, but still… Let's see what other services are offered by beauty salons to equally demanding customers.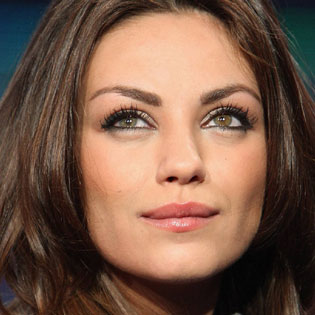 Snakeskin Pedicure for the Olsen Sisters
One of the new trends of beauty fashion is the pedicure with … a snake (who can now be surprised by exotic fish?!). For some $300 your nails will be decorated with the real snakeskin, dropped virtually before your eyes. The stylish design will be applied with the help of a gel which will keep the snakeskin on your nails for about 12 weeks. Gossipers of high society joke that the Olsen sisters are already looking for ways to decorate the nails with the crocodile skin – expensive means better!
The Iced Manicure
The pedicure for $300 seems a child's play to you? Then we offer you to sign up for "iced" manicure. It is done in one of London salons ("Cherish … Me"), and according to its owners, the procedure is very popular among the members of the royal family. It is unlikely that mere mortals should be able to afford the procedure for… $50,000! For this money, your cuticle will be removed and the plate of the nail will be polished, your nails will be decorated with diamonds weighing ten carats. And when you get tired of wearing gems on your fingers, you will get a bracelet made of them.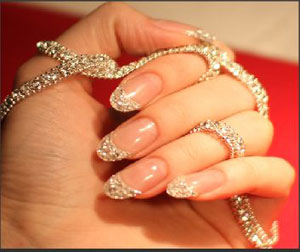 Diamond Encapsulation Manicure
If you consider 50,000 dollars to be a high price for a manicure, we offer you its "budget" version: for just "some" $30,000 another salon located in London offers to encapsulate your nails will a gel with a scattering of diamonds, sapphires, and rubies. People say that princesses from the East regularly fly to London just to embellish their fingers, already glittering with jewels. However, one can be sure that r`n`b-divas would also like such a manicure.
The Evian Bath for Serena Williams
Fans of mineral water would probably adore treatments previously offered by Victor Hotel's V Spa, located in Los Angeles. Having rented a penthouse, which costs 6,000 dollars per day, you could take an Evian bath for a price of "only" 5,000 dollars (by the way, the fans of such baths include Serena Williams). For that money you would also be given a plate of fruit, a bottle of champagne and fresh flowers. Isn't it lavish?!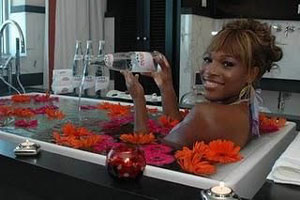 Gold Facials for Beyonce?
Probably you will not be surprised by a gold facial. And the price of the procedure, in general, is ridiculous – you will have to pay just $400 for a pleasure to lie down on a soft couch and spend an hour and a half looking like a Pharaoh. The advantages are obvious: your skin will be moisturized, fresh and radiant, and you will quite literally feel worth your weight in gold. Beyonce, an admirer of brilliant things, certainly practices similar treatments with desirable regularity. Perhaps this can explain the shining of her skin?
Most Expensive Haircuts
Our list of the most expensive (and weird) beauty procedures in the world is concluded with a haircut given by one of the top stylists – John Barrett, Sally Hershberger, Frederic Fekkai and Orlando Pita. The cost of their services starts at $600, and this is not the limit. The funniest thing is that hair begins to grow at an incredible rate after their touch. A couple of weeks, and – voila! – you're back in the hairdresser's chair. But … you deserve it, right?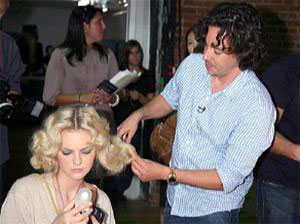 Source of the image: Fashionista, Wallpaperez.