Kim Kardashian is getting bald rapidly: after the birth of her daughter North in June 2013, Kim's hair is damaged severely. Therefore, Kanye West's bride wears artificial strands.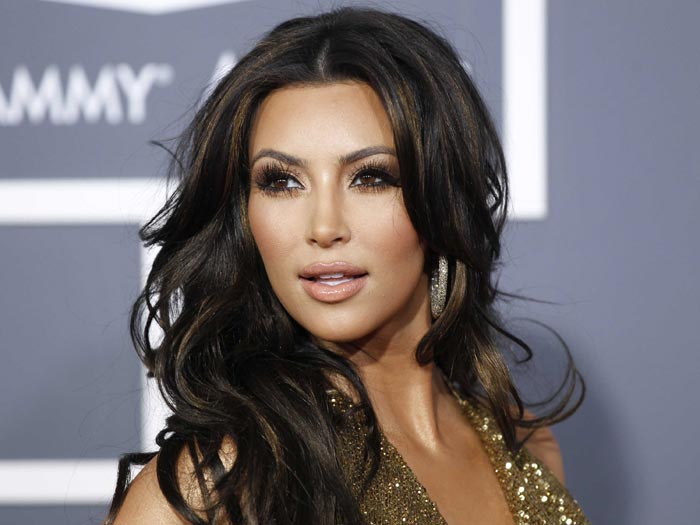 Last week, the paparazzi took a few shots of the 33-year-old star during a walk in Los Angeles: Kardashian's hair was in a bun, and large bald areas could be seen near the temples.
According to experts on hair care products, the reason for such an unpleasant baldness could become Kim's dramatic weight loss.
It is known that during the last stage of pregnancy hair falls less due to hormones, and it even becomes thicker. But when the child is born, most women begin to rapidly lose hair. As for Kardashian, she kept to a diet after birth and lost weight quickly, but it could have accelerated hair loss. In the photo, we see clearly that her hair has thinned along the lines of growth.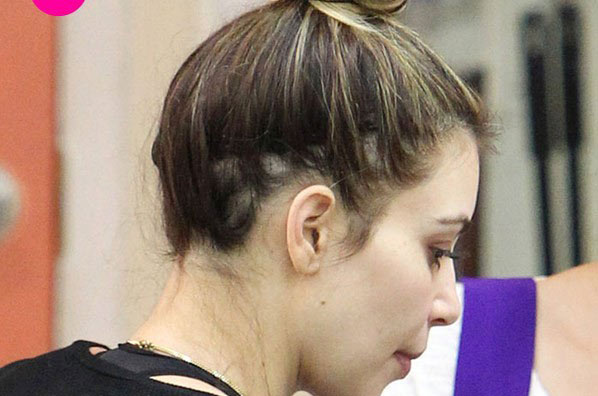 Childbirth and rapid weight loss are the main reasons for Kim's problems with hair. As a result, it is necessary for her to resort to the use of extended strands.
If Kim continues to wear artificial hair, the problem will worsen even more. Extended hair exerts enormous pressure on the scalp and the hair itself – it is often too heavy and stiff. As a result, one may suffer from severe headaches and even more baldness. Kim should consider overhead strands with clips and not extended hair.
Kim is not the only star to have suffered from hair extension: Naomi Campbell and Rihanna also backed the idea of having artificial strands.
Kim's representative denied the reports that his client used artificial strands.