The star of reality TV shows and celebrity Kim Kardashian has vehemently denied the interference of plastics in her own appearance, claiming that of all the procedures she only once had a Botox injection. However, a few days ago, the Western press published an article which gave the opinion of the expert surgeons and the celebrity's ex-husband. Judging by their words, babe Kim is shamelessly lying to her fans.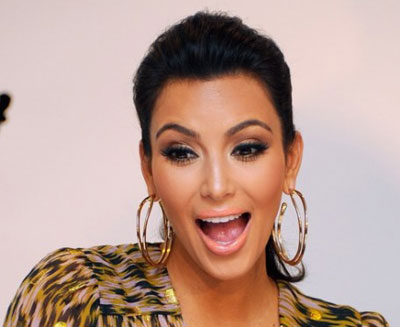 Kim's first husband, music producer Damon Thomas says she did liposuction and had a breast augmentation surgery. He gave an interview to the In Touch magazine, in which he admitted that he had given money for these surgeries. According to Thomas, his wife longed for fame and desperately wanted to lead a celebrity's lifestyle.
The fact that the spouse had given the money for the plastic surgery was also confirmed by the Star magazine. This edition got the legal divorce documents of Damon Thomas and Kim Kardashian, dated 2004. According to these papers, Kim said in court that her husband had forced her to have a cosmetic surgery, namely the liposuction procedure, paying $3,650. She complained to the representatives of the law that her husband had expected her to become perfect. The court sessions were held behind closed doors, so Kim could not fear that her words would be heard by the public.
The experts whom the press is citing also referred to liposuction. In particular, they believe that Kardashian has undergone the pumping of fat in the buttocks that are the diva's prominent feature. Several years ago, Kim invited reporters to her show and did an X-ray in front of them to prove that there was no silicone in her buttocks. However, surgeons say this substance should not be there because Kim has had the so-called Brazilian lift – a kind of liposuction in which fat is removed from the sides and introduced into the gluteal area.
Reporters believe that Kim began to tirelessly improve her buttocks after a close contact with Kanye West. During their romance, which grew into a marriage, this part of Kim Kardashian's body was increased considerably. According to the paparazzi, the rapper was so fascinated by this part of the wife's body that now she is apparently trying to please him. Kim denies having undergone a breast augmentation surgery. The diva says that she had size "C" at the age of 11, and its roundness and splendor was only a natural gift. However, doctors say the opposite, explaining that in terms of the star's physique such an impressive size of the breast is completely unnatural.
According to plastic surgeon Anthony Youn, her breasts are too round and full. This roundedness suggests that Kim has breast implants.
The newspaper also wrote that Kardashian had corrected the facial features using plastic – they became more refined and accurate. In particular, according to the surgeon Anthony Youn, rhinoplasty was performed.
He added that her nose had become shorter and more beautiful compared to what it used to be like.
Another plastic surgeon, who works with celebrities in California, John D. Saia, is sure Kim has undergone lips augmentation. Being pregnant for seven months already, the star complained to the followers that her lips had suddenly swollen, making it clear that this was the result of raging hormones in her body. But the expert believes that the expectant mother had injections of hyaluronic acid. He added it might be quite safe for her child, but at the same time there had been no authoritative research on this topic yet.