A month has passed since Katy Perry officially divorced from Russell Brand. She has been often spotted in the company of another long-haired brunette – the well-known Hollywood womanizer John Mayer.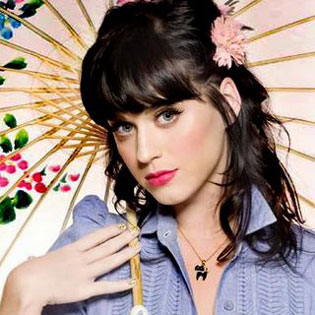 For the first time the couple was spotted on a romantic date back in July, and since then they keep finding themselves in the lens of paparazzi's camera. Recently Katy and John left a noisy party in Los Angeles together.
If Katy really got along with Mayer, we can safely include her into the list of people who are prone to trip twice on the same rake. Now Katy has a small unresolved problem with her ex-husband Russell Brand. The problem is his tendency to talk a lot about the reasons for the collapse of their marriage in interviews. It has got so far that Perry is going to have legal proceedings with her ex-spouse and ban him to discuss their personal lives in legal court.
In the meantime, she is spending a lot of time with Mayer, who is known for his habit of publicly commenting on the relationship with his girlfriends.
Among his former lovers were Jennifer Love Hewitt, Minka Kelly, Jessica Simpson and Jennifer Aniston, about whom he has repeatedly spoken out publicly and in a very "spicy" context.
For example, Mayer compared sex with Jessica Simpson with a drug:
"That girl is like crack cocaine to me. Sexually it was crazy. That's all I'll say. It was like napalm, sexual napalm."
The break with Aniston was a serious blow to the musician's ego, because even a year later he was never tired of telling details about this affair. For example, he shared that Jen was stuck in the 1990s and did not know how to use modern computer technology:
"If Jennifer Aniston knows how to use BitTorrent I'll eat my f**king shoe."
Hopefully, Katy will not trip on the same rake twice. We shall see.