The split of Katy Perry and Russell Brand has just come to its logical conclusion, and the two are officially exes.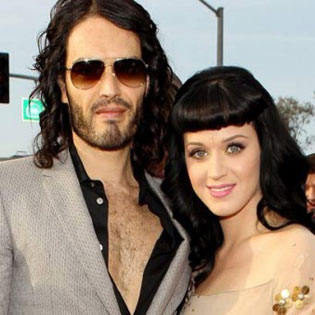 The 27-year-old singer and, her British beau, 37, tied the knot in October 2010 with a memorable India-themed wedding. A little more than a year later, in the wake of a Christmas time fight, Brand filed for divorce out of the blue. In February the request was granted, and, the finalization of a divorce occurring not before a minimum term of 6 months, it was only on Monday that their marriage was officially terminated, E! News reports.
Perry released a documentary in which she commented on her dissolved relationship, confessing that she had had a very dreamy idea of what being in love ought to be like, only to find out that it was too much of "compromise and sacrifice." The Grammy winner had been trying to keep their feelings warm flying over to join Brand for a day or two whenever she could take a break from her grueling schedule.
Brand's decision to start divorce proceedings shook Perry to the core. She said that, a romantic she is, she had been trying to keep up the fairy-tale quality of their relationship, but had failed. In Katy Perry: Part of Me the singer shares: "The dream of being in love is a lot different than the reality of making it work."
As for Brand, he opened up to Ellen DeGeneres that he was still in love with Perry "as a human being," but being in a relationship with her just wasn't working for him. He added that he didn't regret a thing.
Another point on which the two fell out was having a baby. The British comic believed children were the best thing in a marriage, as Us Weekly had from a source. There is an episode in Perry's documentary where Brand sends his wife a picture of McDonald's adding playfully that he came up with a good name for their first – Ronald. Whereas Perry thinks she is still too much a child herself to have babies.