Almost all the leading cosmetic brands were noted for their innovations in BB-creams (in the period from 2011 to 2012). But they do not stop here. The next step is releasing another innovation – CC-creams.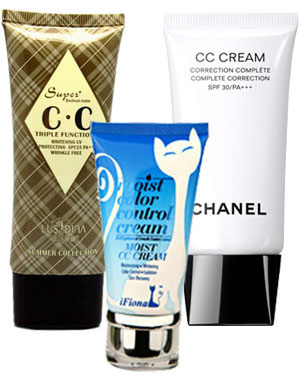 CC-cream is an acronym for Color Control and Corrections Complete. Creams with control are essentially the same as BB-creams. These multifunctional products possess all the qualities of the beauty balms. However, the Asian origin of BB-creams makes some consumers confused, as sales in Europe and America show.
Agile beauticians and marketers rush to offer a cream of European descent. Again, this is the same BB-cream for full correction plus a good nutritional base, and what is more – the product adapts to skin color and has a more universal tone.
Chanel was among the first to propose a CC-cream. This product is already sold in Asia and will soon get to America and Europe.
If the evolution of creams is going in alphabetical order, maybe there soon will be DD-creams and EE-cream, what do you think?