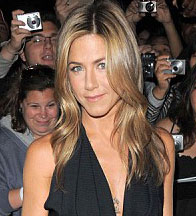 The Vogue magazine featured Jennifer Aniston as its major heroine in the December issue. In the interview taken by journalist Jonathan Van Meter, Jennifer shared her thoughts about her divorce with Pitt and Angelina Jolie's actions. Angelina Jolie recently was announcing how the relationship between her and Pitt started during the filming of the "Mr and Mrs Smith" movie, while earlier the two were firm on their claim that they fell in love with each another only after Pitt's divorce with Aniston.
Jennifer confessed that she did not suspect her husband in having an affair with Angelina during the filming of "Mr. and Mrs. Smith" back in 2005. She was clueless about it up to the moment when Jolie openly talked about her relationship with Pitt in an interview two years ago. Jen noted that discussing such private matters in an interview was not a nice thing to do, especially since Angelina admitted that she fell in love with Brad when he was still married and simply could not wait till the next filming day would start. Jen stated that doing something like that while knowing that the man was married was very improper.
Yet, Jennifer can not complain much about Brad Pitt, even though the divorce was a real challenge for her. She said that that was the hardest time of her life but now as she got over it. She even does not remember all the hardship she experienced. She noted that she and Brad parted as friends. They had very long divorce so that they had enough time to discuss a lot of things and thus they went on their separate ways keeping warmth and respect for one another. Jen noted that they still greet each other; she even congratulated him on having the babies.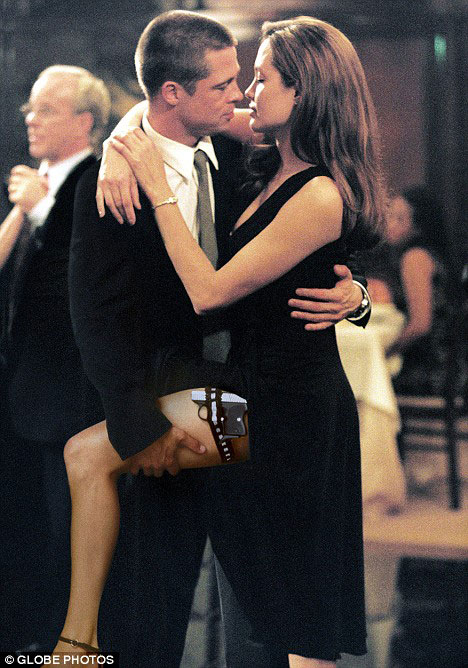 Those days Jennifer has a new boyfriend – John Mayer. Could she fear that he may break up with her openly announcing it to everyone?
"He had to put that out there that he broke up with me. And especially because it's me. It's not just some girl he's dating. I get it. We're human. But I feel seriously protective of him and us. Trust me, you'll never see that happen again from that man. And it doesn't take away from the fact that he is a wonderful guy. We care about each other. It's funny when you hit a place in a relationship and you both realize, We maybe need to do something else, but you still really, really love each other. It's painful. There was no malicious intent. I deeply, deeply care about him; we talk, we adore one another. And that's where it is."
Could it be that the rumors about her being pregnant are true? We can not be sure about pregnancy yet, since no one has confirmed those rumors so far.
"I've said it so many times: I'm going to have children. I just know it."
Although the most part of the interview was about Jen's current relationship with Mayer, some sources claim, Jolie and Pitt are shocked at the interview. You can find titles, such as "Brad Pitt furious over ex-wife Jennifer Aniston's attack on Angelina Jolie" on DailyMail, although, according to the interview with Jennifer, she and Brad are "on good terms". After all, it was Brad who cheated on Jennifer, does he have a right to be "furious"?
Pictures of Jennifer Aniston, Brad Pitt and Angelina Jolie: DailyMail.