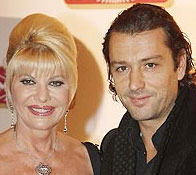 The marriage between Ivana Trump, 59, and male model Rossano Rubicondi, 36, did not last long. They got married in April but a few days back Donald Trump's ex-wife officially stated that she divorced from her fourth husband as well. "Rossano wants to live in Miami and work in Milan," Trump says. "But, I am a New Yorker and my family, friends and businesses are here. As the beautiful song says, `Que sera sera!'"
Ivana confessed that their marriage fell apart three months ago but she did not want to announce the news, as she was afraid that it would damage Rubicondi's career.
Yet, we did not have to wait long for fresh news about Ivana Trump's love life. Photographs capturing Ivana and her new boyfriend were recently published.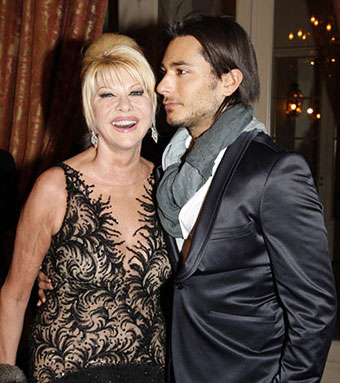 It can be easily noted that Ivana stays loyal to her tastes in men, particularly to their age since her new boyfriend is 22. You can probably easily guess John-David Dery's, Ivana's new man, profession.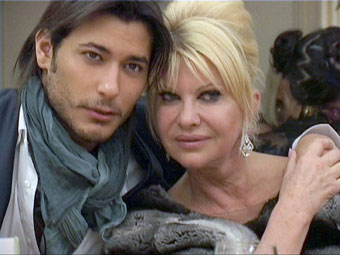 Photos of Ivana Trump, Rossano Rubicondi and John-David Dery: people.com, dlisted.com.