What Spencer Pratt, 26, Heidi Montag's estranged husband, did tell was that he came across a sex video featuring his wife and a Playboy model while he was rummaging through things at their Malibu home.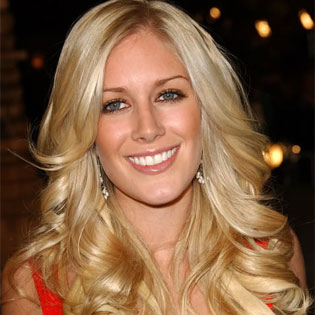 The model who was Montag's playmate on the tape, Karissa Shannon, tells the other part of the story. Sharing with RadarOnline, she admitted that she and Montag, 23, made a sex tape, but there were only two of them and Pratt has nothing to do with it apart from unearthing the tape last weekend.
Moreover, neither the X-rated tape, nor the camera containing it is Pratt's property, and Shannon is riled at his announcement of the discovery. "Spencer had no right to steal my camera," she fumes, saying that her footage with Montag has never been meant to be made public. "There are other things on there that I don't want to come out, including the video of me and Heidi."
UsMagazine already received a confirmation from a separate source that this footage did exist, and maybe even more of it than came out, but in spite of what Pratt threatens to do, the tapes will be kept under cover.
Also the whole story sounds like nothing but a good old PR stunt. Just a continuation of a bigger PR stunt which is their divorce, the UsMagazine source insisted, for Montag and Pratt remain a couple notwithstanding. "They are not really breaking up. It's disgusting and vile, but Spencer will do anything to keep his fame… Whatever they do, though, will be together." So much for Pratt's intentions to deal with the tapes in his own way!
Source of the image: 2partsbossy.blogspot.