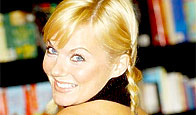 The former Spice Girl Geri Halliwell who previously had relationship with the singer Robbie Williams and the comic actor David Walliams met multi-millionaire Fabrizio Politi in a night club when she was in Italy. It happened last month, just a few days after she broke off with nightclub entrepreneur Nick House.
Tabloids say Geri can't believe they hit it off. Fabrizio got on well with her daughter, and they spent as much time as possible with each other. The couple celebrated Christmas and the New Year together. Geri was spotted in a jewelry store looking for a men's wedding ring. Gossipers said it meant something.
And they were right. Recently the official rep of Geri Halliwell issued the following statement: "We are delighted to announce the engagement of Geri Halliwell and Fabrizio Politi. As a token of their commitment to each other Fabrizio presented Geri with an engagement ring over the festive season. There are no immediate plans for marriage as the couple are enjoying their engagement."
This statement was made after just two weeks of dating, which is quite shocking. Hopefully, Geri Halliwell has finally found the man to stay with for the rest of her life.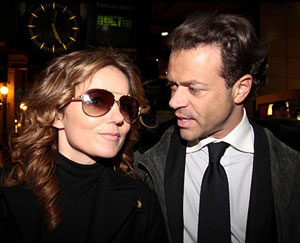 Photos of Geri Halliwell and Fabrizio Politi: music-mommas.blogspot.com, gabbybabble.celebuzz.com.