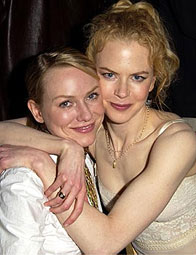 With grudges and arguments, with sincere happiness and unforgettable adventures, with break-ups and touching reconciliations… The concepts of friendship exists even in the "glossy" life of celebrities. We can find plenty of vivid examples of friendship among celebrities, all it takes is just looking carefully enough. Beautiful, talented, and successful Naomi Watts is well known to the viewers for a couple of hit projects she starred in, such as "Mulholland Dr" and "The Ring". Her devoted friend Nicole Kidman by no means is inferior to her in terms of the popularity of the film projects which she stars in, and her appearance.
The two girls met in Australia. Both came to live there when they were young. From the earliest moments of their friendship Kidman's filming career was much more successful than Watts', yet this had no effect on their relationship. "Her success was inspiring me; when I was loosing my spirit because of numerous failures, Nicole always urged me to keep going," – admitted Naomi once in an interview.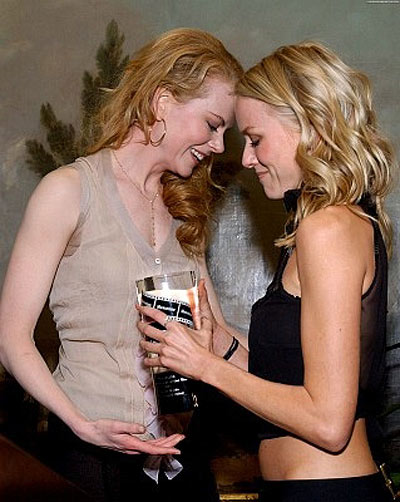 Mutual support, Australian mentality, and similar views on the world tightly connected the two gorgeous Oscar owners. It is not a surprise that they shared their love-life issues only with each other. When Naomi was struggling to overcome the break-up with Hit Ledger, Nicole was there for her. Later on, when Nicole was about to fall into pieces because of the break-up with Tom Cruise, caring Naomi Watts rushed to Nicole's house in Melbourne at once to support her friend.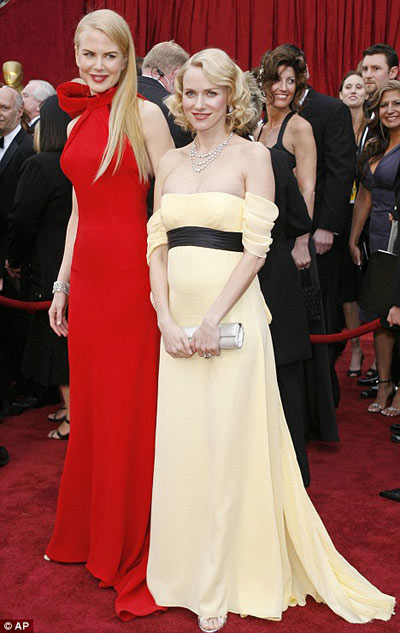 Husbands, children, new roles… The personal lives of the two famous Australian girls are now back in order, while their careers are impetuously progressing.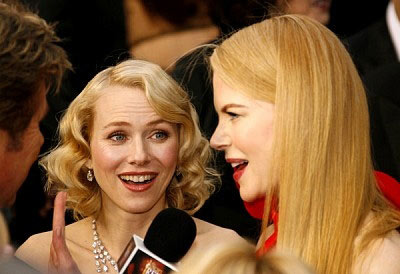 Now you see, that female friendship in Hollywood really exists. Next time I'll tell you about friendship of Penelope Cruz and Salma Hayek.
Sources of Naomi Watts' and Nicole Kidman's photos: netslums.com, dailymail.co.uk, wmj.ru