RadarOnline informs that American Idol winner Fantasia Barrino was taken to hospital by the North Carolina Police after an attempt to swallow a lethal dose of drugs, or, to quote the police report, "ingesting medication" that could have led to "possible internal injuries".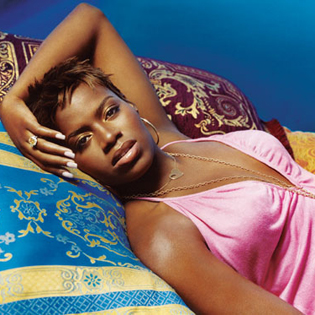 The Charlotte-Mecklenburg Police Department officers were called out at 8:43 Monday evening to a home on Bevington Place, Charlotte, to deal with a suicide attempt. The call was made by Brian Dickens, Maryland Barrino's manager.
According to police sources and those who are involved in the investigation, the Free Yourself singer was discovered in the closet of the Glynmoor Lakes neighborhood home in circumstances that allowed the police to classify the case as "801-suicide".
While the details of the attempt are being looked into, Barrino is getting treatment in the Mercy South Hospital at Carolina Medical Center in Pineville.
The reason for her suicide is believed to be her involvement in an illicit love affair with a married man. A woman named Paula Cook filed a complaint where she accuses the 26-year-old actress of having sex with her husband Antwaun Cook. RadarOnline is in possession of photos that show Barrino with Antwaun Cook in Barbados together last winter.
Source of the image: Innthebasement