There was a time when turntable was a focal point of any home interior and the rest of the furniture was used as mere backdrop for the novelty. But the times have changed, and now attention is captured by extraordinary design with high functionality.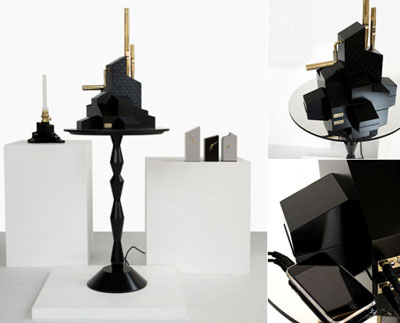 Gothenburg-based designers, Johannes Tjernberg and Rasmus, have created edgy items of home interior as part of the project called Modern Times after Charlie Chaplin movie. It features three items, paraffin lamp, a series of table clocks and retro-designed iPod docking station.
The docking station in glossy black has well-defined architectural shapes and contains two speakers and amplifier. Controls and pipes of organ-shaped docking station are made with brass.
Source of the image: Gadgetsnow