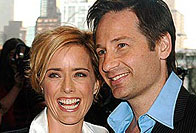 It seems that David Duchovny and Tea Leoni reconciled after their split this fall. Let me remind you that after David completed his sex addiction treatment this summer, he and Tea decided to live separately for some time. But this week the couple with two children, 9-year old Madelaine and 6-year old Kyd went to a basketball game.
There is a rumor that the couple made best of subprime mess and bought new $7.5 million worth apartment in New York. The source says that David and Tea are working on their relationship because they really love each other and want to save the family for their children. I hope they will be happy. And David will be sexually addicted to his legal wife only.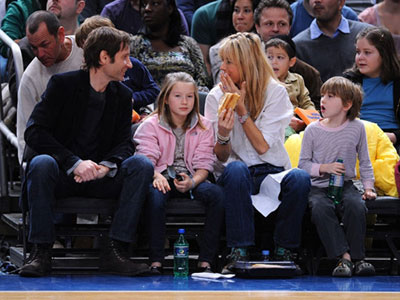 Photos of David Duchovny, Tea Leoni and their children: timeinc.net, fadedyouthblog.com.