When it comes to picking out Christmas gifts, Ben Affleck is getting ready to fade away unobtrusively and leave it all to his wife Jennifer Garner, as it came out on his Wednesday interview on the Ellen DeGeneres Show.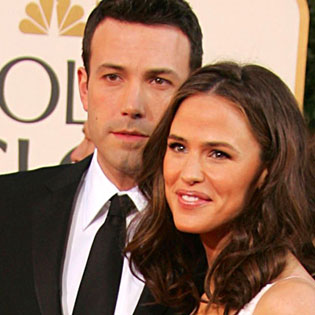 Questioned by Ellen DeGeneres on the way they are going to handle Christmas shopping, Affleck had to confess to his inefficiency as compared to Garner. Referring to his wife as an astounding Christmas-shopping machine, he outlined his role as that of the one to root her on and encourage.
"I'm not particularly proud of it," the 38-year-old actor admits, describing his performance as "fretting" and "sputtering" over each of the gifts he has to choose – while Garner runs the gauntlet of stores happily picking about 20 gifts to his one.
And that one as often as not goes wide off the mark, Affleck shares, remembering the time when he chose a little Godzilla for the 24th, a present that should have been given to the kids instead!
Garner may be wondering what kind of a Christmas gift awaits her this year while she will be making her way to stores through snow-covered streets.
Source of the image: Mtv.