Heidi Klum's outing in Sardinia was obviously made more pleasantly amorous by the model's four-year-long bodyguard, Martin Kirsten, as could be seen from photographs by everyone who wished to see.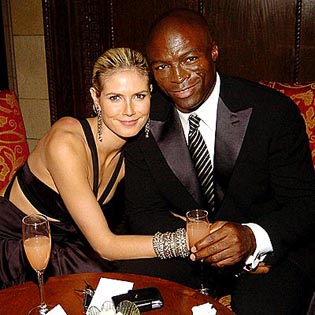 Seal, Klum's estranged husband, did wish – and shared his opinion with TMZ when reporters encountered him at Los Angeles International Airport.
The 49-year-old singer said he wasn't expecting his separated wife to live the life of a nun, but the first thing he is thinking of is his children's emotional state, so when it comes to anyone important being around, it had better be somebody already well-known to them.
The Project Runway host, who walked out on Seal in January terminating a 7-year-long wedding, and went on to file for divorce three months later, was in Sardinia accompanied by all of her children (Leni, 8, Henry, 6, Johan, 5, and 2-year-old Lou) and her parents. On Saturday she was already back in Beverly Hills spotted there at breakfast. She wasn't forthcoming with any comments on her relationship with the bodyguard.
Is Seal perfectly happy with the arrangement? "That's the only thing I would have preferred," said he adding that, being not greatly surprised at Kirsten's behavior, he would have "thought that Heidi would have shown a little more class" and forbore from any overt lovemaking until they have finalized their separation and then "fornicate with the help."