Andrew Morton, the author notorious for his candid – or maybe you will prefer the word "outspoken" – biographies of celebrities (Princess Diana, Tom Cruise, and Madonna among those who won his attention) now turned to Angelina Jolie for a subject of his new book. The Now magazine reports that the new one will not be devoid of astounding revelations. Hardly had young Angeline stepped out of school at 16 when she stepped between her mother and her lover!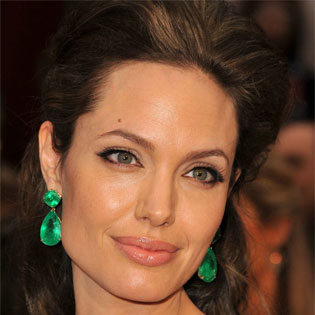 The Oscar-winning star's mother, Marcheline Bertrand, had a boyfriend whom she loved dearly and who moved in to live with her… only to get himself dragged into bed by his lover's 16-year-old daughter.
Having gotten wise to the relationship, Marcheline put a stop to that, but that undermined the liaison between the mother and the daughter, leaving them with the necessity to find the way back to their former relations. Even Ange's brother James, when he learned what had happened, was aghast.
When cancer took away Marcheline's life in 2007 (she was 56 then), it came down hard on Angelina and people were noticing that she got feebler.
Morton's book with that and other revelations (unauthorized) will be out this winter, the exact date yet unknown.
Source of the image: ganoksin.com.