A lot of eminent personalities from the motion picture industry dream of taking up the filming of the infamous novel "Fifty Shades of Grey", which literally "blew up" the Internet. According to the rumors, there is already the first candidate for the position of the director – Angelina Jolie.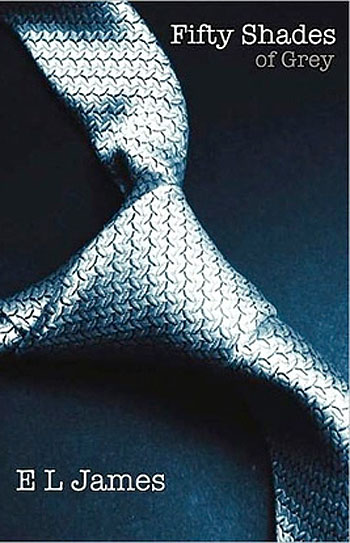 The book "Fifty Shades of Grey" by an English novelist EL James  tells the story of an innocent graduate Anastasia Steele, who appears to be under the influence of a rich and mysterious Christian Grey. It might seem quite an ordinary story, but it is really "seasoned with" a huge number of erotic scenes in the spirit of BDSM, with whips and handcuffs as the main attributes of the major characters' love. Such a "spicy" theme was favorably accepted by millions of readers, especially married women over 30 years old. The book was even called a "pornography for housewives."
The writer herself is a happy wife and a mother of two children. She admitted that it had taken her much time to write her first novel. As a result, EL James finally had the courage "to gather together all her fantasies", as she put it. She wrote this book drawing inspiration from the "Twilight" saga. 10 million copies of "Fifty Shades of Grey" have already been sold, and the Universal Pictures studio has acquired the rights to produce a screen version.
The filming crew has not yet been gathered, but many people dream of seeing the characters of the "Twilight" saga Robert Pattinson and Kristen Stewart star in it. They have not commented on such rumors, though "Fifty Shades of Grey" seems to have already attracted the participants of other "vampire" projects: Ian Somerhalder ("Vampire Diaries") and Alexander Skarsgard ("True Blood") have confessed of their desire to star as Christian Grey.
Meanwhile, Angelina Jolie could be the director of the film. She is known for only one project – a war drama "In the Land of Blood and Honey." However, the representatives of the actress say that there have been no negotiations with the studio, and all of the current reports have nothing to do with reality. However, the Universal Pictures company admits that if Angelina Jolie is interested in cooperation with them, they are definitely eager to participate!
It is not yet known if Angelina Jolie will run the filming of the controversial project, but we look forward to her decision.