Actress and model Milla Jovovich was named the face of City Rush, women's fragrance by Avon. Generally, there are two City Rush fragrances – for women and for men. The fragrance for the stronger sex is presented by the model Carlos Casagrande.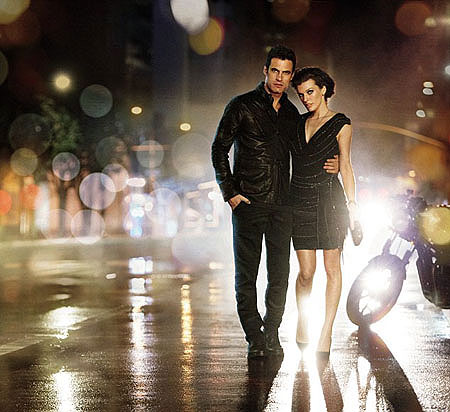 Carlos and Milla have starred together in an advertising campaign of the fragrance duo. The shooting took place in New York, and the two models had a "walk" in Manhattan before the camera.
The Avon representatives are crazy about Milla, calling her the perfect embodiment of a stylish city woman. As the actress said, she was very excited by the invitation to work with the Avon company.
Milla has already tried the City Rush for Her fragrance. According to the actress, it is a complex perfume, which reflects the natural mysteries and sensuality of women. Milla says that when she plunges into the bustle of the city, she is getting very sexual, and the fragrance suggests it.
Having become the face of the cosmetics brand, Jovovich joined the stars from the so-called Avon family: Reese Witherspoon, Christy Turlington, Patrick Dempsey, Courteney Cox, Herve Leger, and Christian Lacroix.
City Rush for Her and City Rush for Him fragrances will go on sale in October 2012.