Paris Hilton earns billions, enjoys luxury, and seems to live in a "fairy tale." Only there seems to be no "Prince" to appear in her life. Another boyfriend of Hilton's, the 24-year-old Dutchman Nick van de Wall, better known as DJ Afrojack, decided to part with his beloved.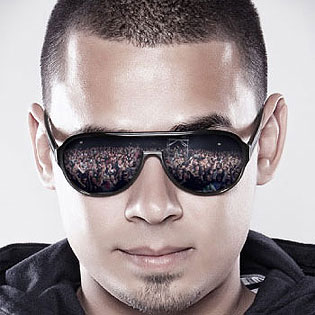 According to the reliable sources, the couple was still together at the beginning of this year, and Nick even went to live in his girlfriend's house. However, after a while he decided that the relationship went "too far" and hurried to retreat. He said that he was not yet ready to settle down and wanted to enjoy his freedom. And Paris? The same sources claim that she is extremely disappointed, because she wanted to finally find her "Prince":
"Afrojack had moved into Paris' Beverly Hills mansion earlier this year, and the two got very serious. But Afrojack just wanted to have fun and not be exclusive with anyone. He is on the road practically every day performing in clubs all over the world, and he just isn't ready to settle down, whereas Paris is."
Most representatives of the "Princess" said the couple had never been together:
"They've never said they're together. They've always expressed that they are good friends. They are sort of laughing off reports they broke up because there was never a boyfriend / girlfriend relationship to begin with."
As a good friend, DJ Afrojack has repeatedly spoken warmly about Paris and her talent:
"She may not be a Celine Dion, but she knows how to perform on stage. She knows how to sing, believe it or not. The girl can sing."
We will be able to see if Paris can sing at the end of summer, when her new dance album will be released in collaboration with rapper Flo Rida, LFMAO, and David Guetta.