There are a lot of handsome, and what is more important, unmarried men among the stars – athletes, actors, sons of the royal houses. The Town & Country magazine decided to make a list of the most eligible bachelors of the planet, which included 40 attractive single men.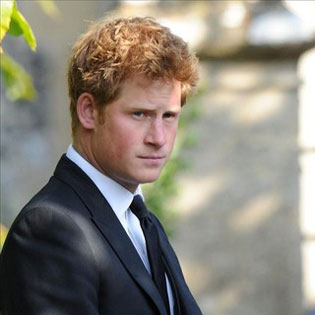 The rating was topped by charming Prince Harry. The 28-year-old British monarch, who seems to never get the throne, was the most desirable bachelor, according to the publication. The red-haired Harry equally successfully wins women's hearts and controls the steering wheel of a helicopter. Of course, the best thing he can do is playing the pool – what a girl can resist such an athlete?
According to the "bachelor" rating, the silver medal went to golfer Adam Scott. This tanned Aussie has just recently broken up with his girlfriend, tennis player Ana Ivanovic, and his heart is open to new romances again.
The third place was deservedly awarded to TV producer Andrew Lauren, son of the famous designer and businessman Ralph Lauren.
The top list of handsome bachelors also included George Clooney, Patrick Schwarzenegger, Conor Kennedy, Tim Tebow, Jack Nicholson, Scott Eastwood, Charles Rockefeller, and the Winklevoss twins.
But the most surprising names on the list are the "veterans" of love: dashing actor George Hamilton, who will celebrate – just imagine! – his 74th birthday this year, and 79-year-old writer and Pulitzer Prize winner Philip Roth. Love of the fans knows no age!