Hollywood marriages are sometimes just as fragile and brittle as any other marriage. Maybe even more fragile and brittle, because they are deeply influenced by movie liaisons which are precipitous, drama-ridden and always on the verge of toppling over. Also, they may loom larger than life and be perched on the brink of reasonability: it might be all right for someone to have as many as eight husbands, but for a woman who was looked upon as the world's paragon of beauty? Anyway, eight husbands is not the world's record for celebs.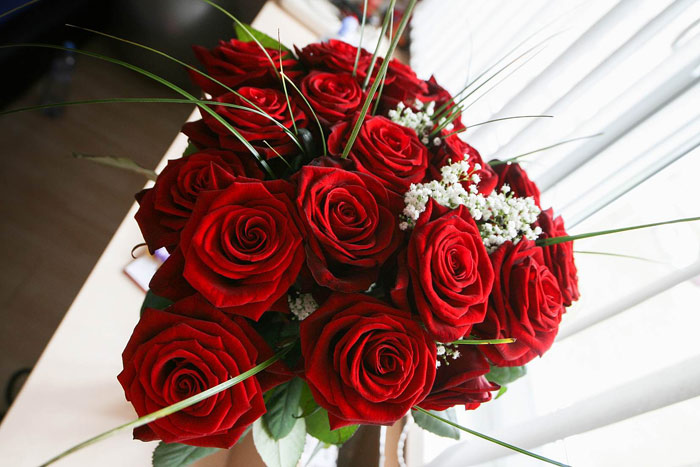 This flash-in-the-pan quality is what really makes them kindred to onscreen romances where the most unbelievable and head-turning things happen. Here are 15 examples of star marriages that provided juicy food for tabloids to chew on, the unions that had no bonding from the beginning and fell to pieces at the first whiff of reality.
Now if the people next door who had married last month suddenly decided to file for divorce, most of us would think they were out of their minds, and their friends and relatives would probably urge them to postpone the hasty decision. Yet when celebrities behave in this fashion we take it as an amusing fact in their biographies which isn't really worth consideration – aren't they sort of entitled to have their fads? On the other hand, there must have been something that made them see this important step as an exciting and fulfilling event in their lives.
You can believe it was all done to gain more publicity or was sheer madness on their part – whatever, what has been done cannot be undone, and the breakups may have been for the better, who knows? Anyway, these examples stand out as quite surprising and maybe instructive for some of us.
Elizabeth Taylor and Conrad "Nicky" Hilton, less than 7 months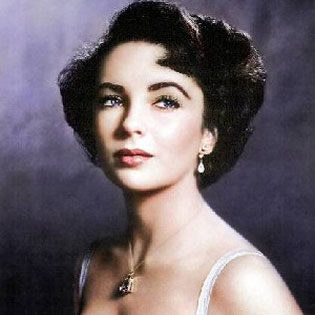 Yes, one of the salient facts about Elizabeth Taylor is that she had eight marriages of variegated longevity, one of them so short that she made it onto this list. Accidentally, her shortest union was her very first one. At the time Taylor was a naïve 18, though an actress with a name already, and was swept off her feet by Nicky Hilton, the hotel heir, who walked her up the aisle and arranged a lavish wedding. Only then it dawned upon Taylor that her husband was a habitual drunkard and a professional abuser with whom she has very little in common. Having wedded in May 1950, she divorced from him the following January.
Drew Barrymore and Tom Green, less than 6 months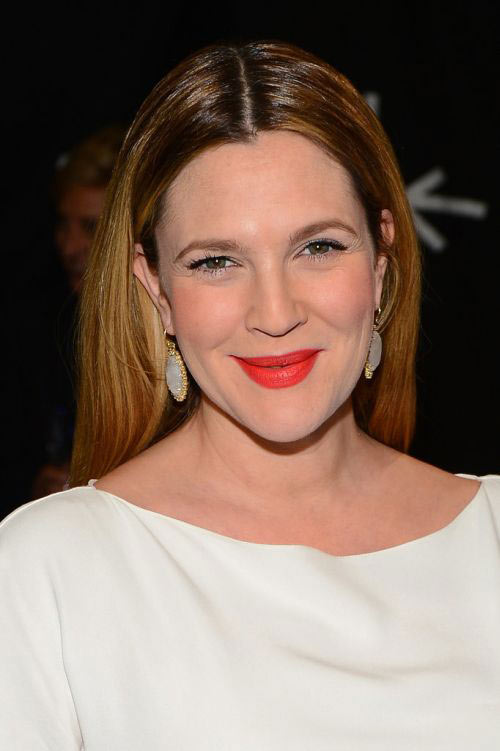 Barrymore seems to prefer her marriages short, at least time and again. She had been dating Canadian comedian Tom Green since 2000 before they took their vows next July, and the period of dating proved way longer than the marriage! Five months of their married life were hardly over before Green wanted out in December, citing irreconcilable differences. It wasn't the only time the actress's attempt at family life made tabloid subject; we'll get round to her further on.
Renee Zellweger and Kenny Chesney, a little over 4 months
Zellweger was probably at the very top of her career with a handful of awards to her name in 2005 when she met country music star Kenny Chesney. Their whirlwind romance was kept secret from the beginning, and it soon led them to St. John where they wedded in May. Their marriage, however, lasted about as long as their dating, for four months later Zellweger decided to annul the marriage, her reason unexpectedly saying "fraud". Almost immediately lawyers issued a statement that the citing was nothing but legal jargon and mustn't be misinterpreted so as to cast any slur on Chesney's reputation.
Pamela Anderson and Kid Rock, four months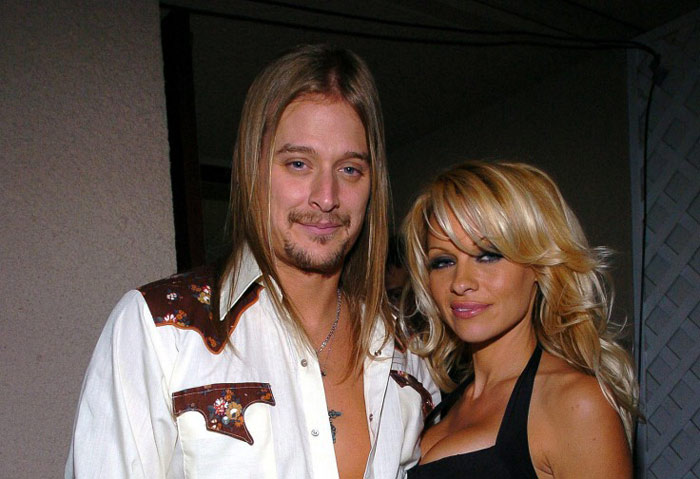 Anderson is prone to making quick decisions about who to marry – as she proved with her 1994's marriage to drummer Tommy Lee of Mötley Crüe after only a four days' acquaintance. It was rash, but not as rash as the situation she stepped into some ten years later – and set her personal record of a short marriage! Her then relationship with Kid Rock was very shaky, nevertheless they chose to get married on a yacht. That was in July 2006, and in November Anderson had a miscarriage which knocked the bottom out of the relationship for good. 17 days later she began arrangements for divorce on the ground of irreconcilable differences.
Bradley Cooper and Jennifer Esposito, four months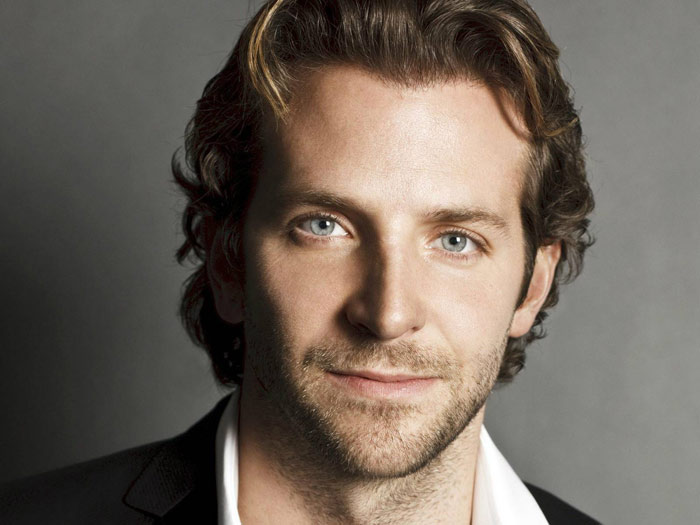 The union of Bradley Cooper and Jennifer Esposito lasted one day shorter than Anderson and Rock's. Although Cooper's star status drew a lot of attention to him, the couple were not very demonstrative about their dating, which led to an engagement and finally wedding in December 2006. One can assume things were going fine at that time, but the situation changed abruptly in the beginning of 2007, and Esposito was soon wanting divorce from the famous actor. No-one knows the real reason for the split, but Esposito was known to call Cooper a "master manipulator", while the 2011's Sexiest Man insisted that they just failed to find common ground and arrived at a mutual decision to part amicably.
Nicolas Cage and Lisa Marie Presley, less than four months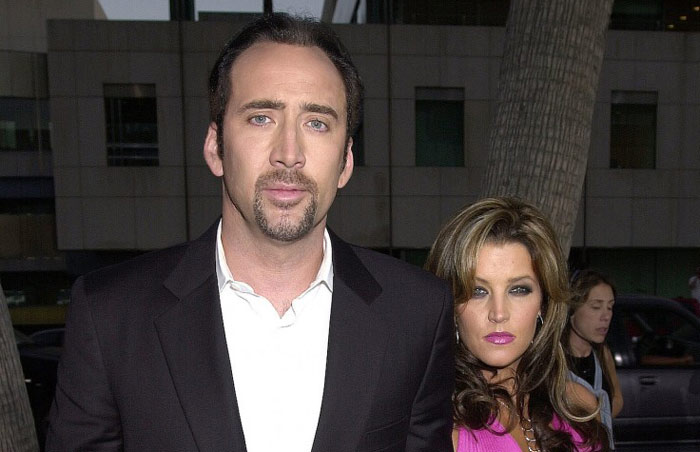 Cage, a versatile award-winning actor, and Presley, the daughter of the iconic singer, got acquainted at Johnny Ramone's birthday party in 2000 and took to each other at first sight. During the following two years they were dating on and off, eventually deciding that it was worth taking the major step and bind their lives officially – which they did in August 2002 in Hawaii. Three months later Cage realized he had made a mistake marrying, and filed for divorce. He said he had regretted their getting married. Their divorce lasted much longer, they were officially divorced only two years later.
Nicky Hilton and Todd Andrew Meister, less than three months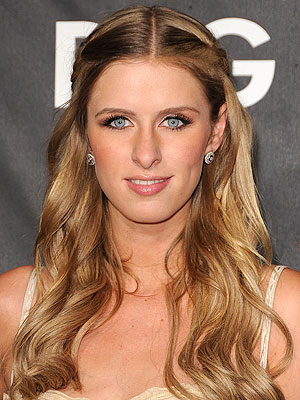 Nicky Hilton, now known as Rothschild, the second Hilton girl after the notorious Paris, a socialite and fashion designer, made up her mind to marry her childhood friend and businessman Todd Andrew Meister on the spur of the moment when they were on a visit in Las Vegas. They were hardly past their honeymoon, however, when their impulsive decision caught them out. Married in August, they were divorced in November, saying it was nothing but a whim for they had long drifted apart.
Kim Kardashian and Kris Humphries, two months and ten days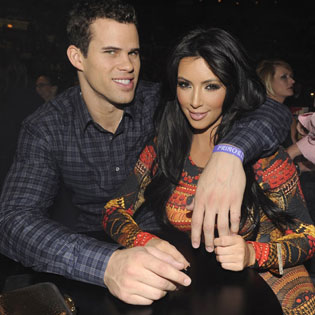 Is it incidental for that particular marriage into the K-initialized family that Humphries' given name is spelled Kris and not Chris? Just how great a part of his charm lies in that public-stunt-ish fact? Ok, the bare facts are Kris and Kim began dating in October 2010 and by August 2011 they finally came round to tying the knot, so they had been getting ready for the big event for the best part of a year. The wedding instantly became subject for a TV special. Two months later, in October, Kim originated divorce proceedings, for it had turned out they had those terribly irreconcilable differences.
Pamela Anderson and Rick Salomon, short of two months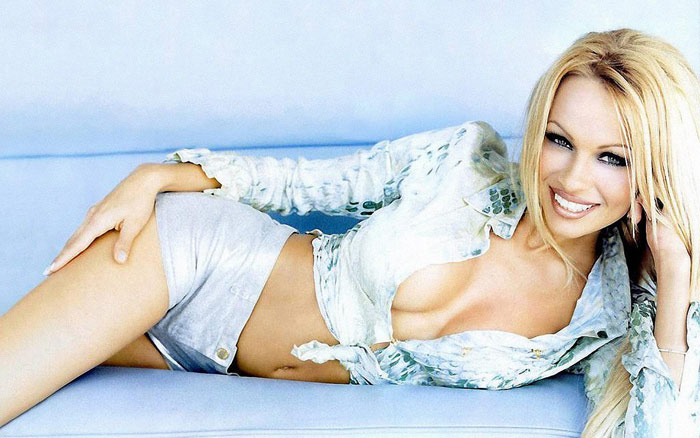 Here comes Pamela Anderson again with another of her hasty and ill-advised liaisons – for her third marriage she picked Paris Hilton's ex-boyfriend who featured on the scandalous sex tape! She married Salomon in October 2007, in Las Vegas of all places; what's more, the ceremony was arranged for the time off she had during the evening show where she participated. Not even 10 complete weeks passed before she set about annulling the marriage on the usual pretext of irreconcilable differences.
Drew Barrymore and Jamie Walters, under three weeks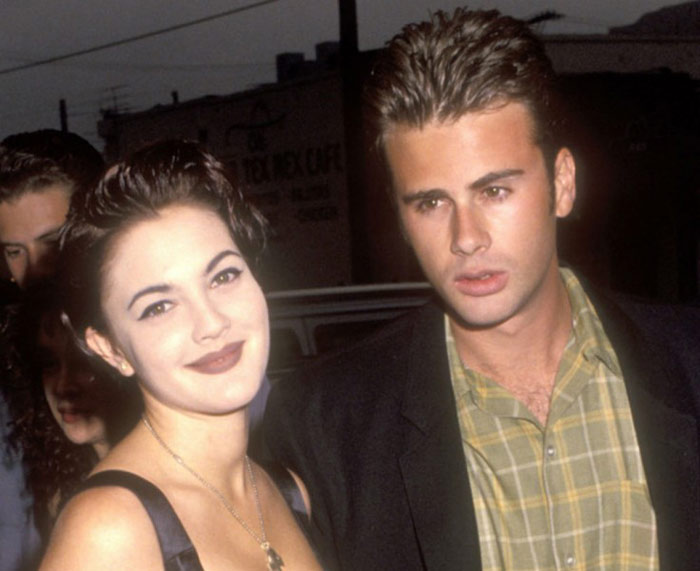 This one of Drew Barrymore is probably understandable, since the celebrity was only 19 at the time and blissfully unaware of all the fame she was going to attract. Way ago in 1994 she fell for a Welsh bartender by name of Jamie Walters so badly that she decided the match was good for marriage. Some people would have tried to talk her out of it, and we can see that there is reason in warning the young against jumping into marriage – Barrymore's was over in just 19 days.
Mario Lopez and Ali Landry, 18 days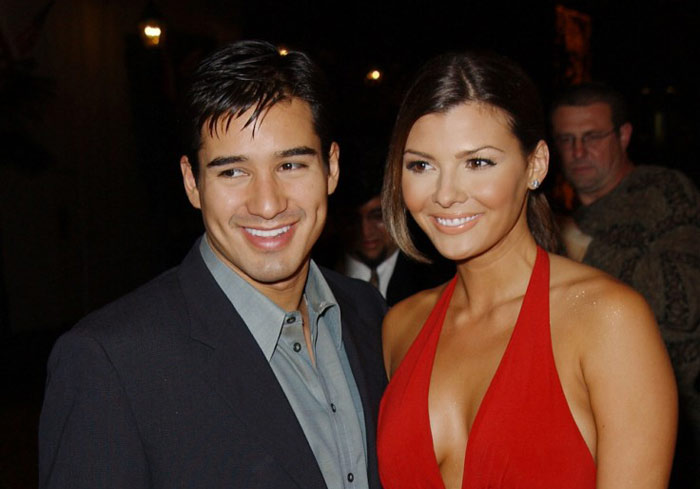 When Lopez of Saved by the Bell fame married his long-time girlfriend Ali Landry, it certainly looked like a splendid idea – they had been together for six years and knew well enough what they were heading for. Then Lopez left for Spring Break – and suddenly the marriage was off after only 18 days! Landry found out that her husband had cheated on her during a party with his friends. Lopez was instantly regretful, pleading guilty and saying he was less than manly at the time, but it didn't stop his wife from tearing the marriage into pieces irrevocably.
Cher and Gregg Allman, a week and two days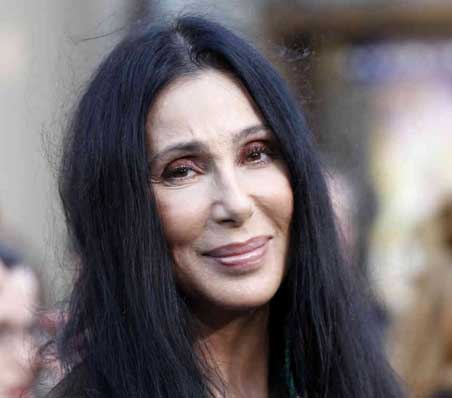 Cher's partnership with Sonny Bono is probably the best remembered of her unions, but it disintegrated leaving the singer with the desire to move on, both musically and emotionally. As soon as her divorce from Bono was finalized, Cher went marrying again in three days. Her choice was rock musician Gregg Allman, the remaining of the Allman brothers, and the wedding was a shotgun-style occasion conducted in Las Vegas. Then they proceeded to a honeymoon where Allman immediately got high on booze and drugs, a style of living that Cher didn't support. She put up with it for nine days after which she wanted out.
Carmen Electra and Dennis Rodman, also 9 days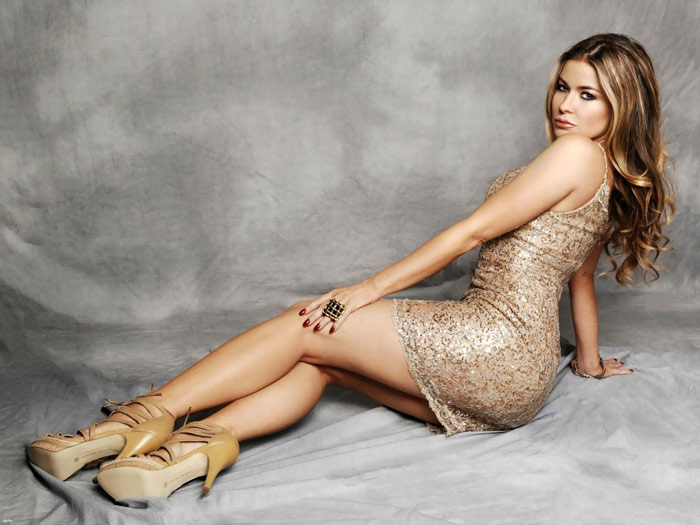 So many of these short-lived marriages started in Las Vegas that it may be well advised for those with serious nuptial intentions to eschew the city. The actress Carmen Elektra and the basketball player Dennis Rodman hit upon the city, and their marriage didn't last a day longer than Cher and Allman's. 9 days later the two were all for dissolving their union, Rodman's spokesperson hinting that the player was inebriated at the moment – the moment being 7 a.m., at best hardly the most propitious time for a wedding. Now we know what does it.
Britney Spears and Jason Alexander, 2 days and 7 hours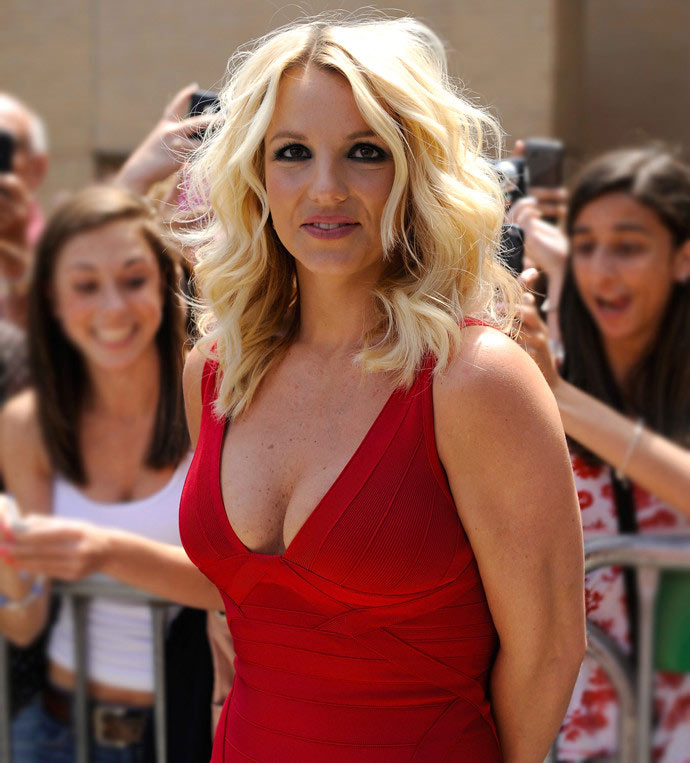 This is almost a classic story of the kind, being much bruited about at the time, and just as unbelievable. Yet these things happen. The pop diva made up her mind to make family with her childhood pal Jason Alexander, choosing for the occasion the Little White Wedding Chapel located in that city auspicious for many things but marriages, Las Vegas. Needless to say the whole procedure was reeking with alcohol; a lime-colored limo delivered to the spot Spears clad in her best jeans and a baseball cap. When she came to, which occurred 55 hours later, she hastened to file for divorce, saying she "lacked understanding" of what she had been doing. It was indicative of her troubled personal life for which she is notorious.
Zsa Zsa Gabor and Felipe de Alba, less than a day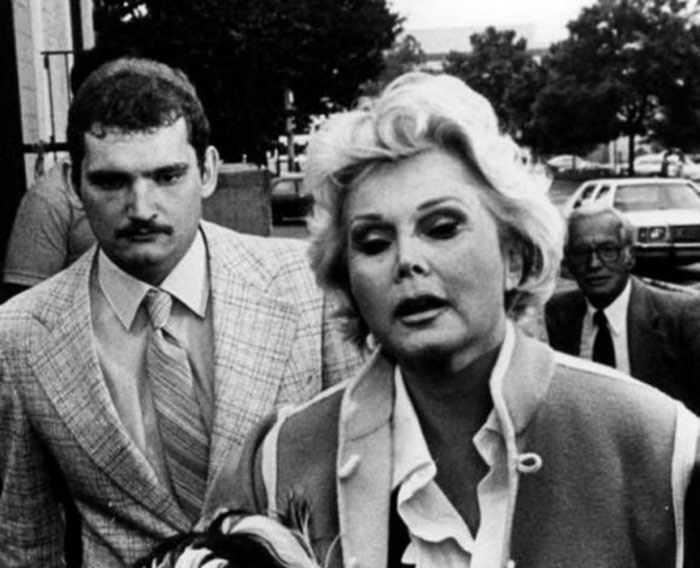 There is no-one whom Zsa Zsa couldn't have outdone. Elizabeth Taylor had eight husbands? Zsa Zsa had one up on her. A marriage burst up within three days? The inimitable Zsa Zsa did it in one. It was an April day of 1983, she was on a ship with Mexican actor and attorney Felipe de Alba, and it was considered to be good enough grounds for a wedding. The next day it was over, which may have had something to do with the fact that the actress' previous divorce hadn't yet been finalized. Also, Zsa Zsa got bored with the man. One would have thought she would know how to choose husbands after seven previous marriages, but the allegation is untrue.