We are all aware that when it comes to celebrities, we deal with a different caste of people to whom our common conceptions are often not applicable. The same goes for the way they build their relationships. While with us it's a chain of dates in search of that one rad man with whom we would be happy to nestle up and play family. With luck, it will last and we are set for life; or maybe sooner or later this relationship will go bad, and we'll have to resume our attempts to find the Right One. But from what we hear about our favorite stars, actors, athletes and musicians, it looks like they just can't hold on to their partners. On and off relationships are pretty common; half a year together is considered to be a long time, and a year without breakup causes somewhat of a surprise.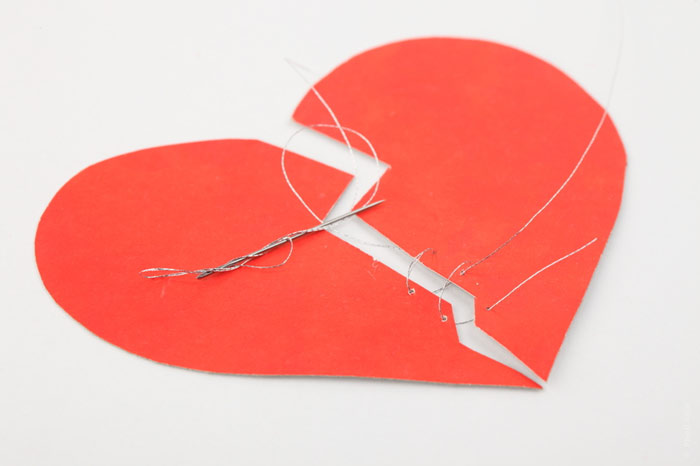 Some of celebrity couples, though, manage to remain in shadows – you don't read about them every week in the tabloids or Internet news, and at times you get to wonder how they are carrying on. Are they enjoying their secluded life together, or do they show up for events only, but behind the curtain are leading separate lives? Still, we prefer to believe that such couples are rather similar to the way we and our friends are – they share their lives happily, they remain in love with one another. Maybe they are not both celebs, but it's no big deal.
As the year 2015 draws on, it becomes clear that it's a hard period for famous couples of this kind. Those celebs who looked as if they were fixed for good suddenly drifted apart, leaving us sadder and sadder with each piece of news about those who – as we believed – embodied the notion of true love. So, this article may be worth shedding a few tears over…
Big Sean and Ariana Grande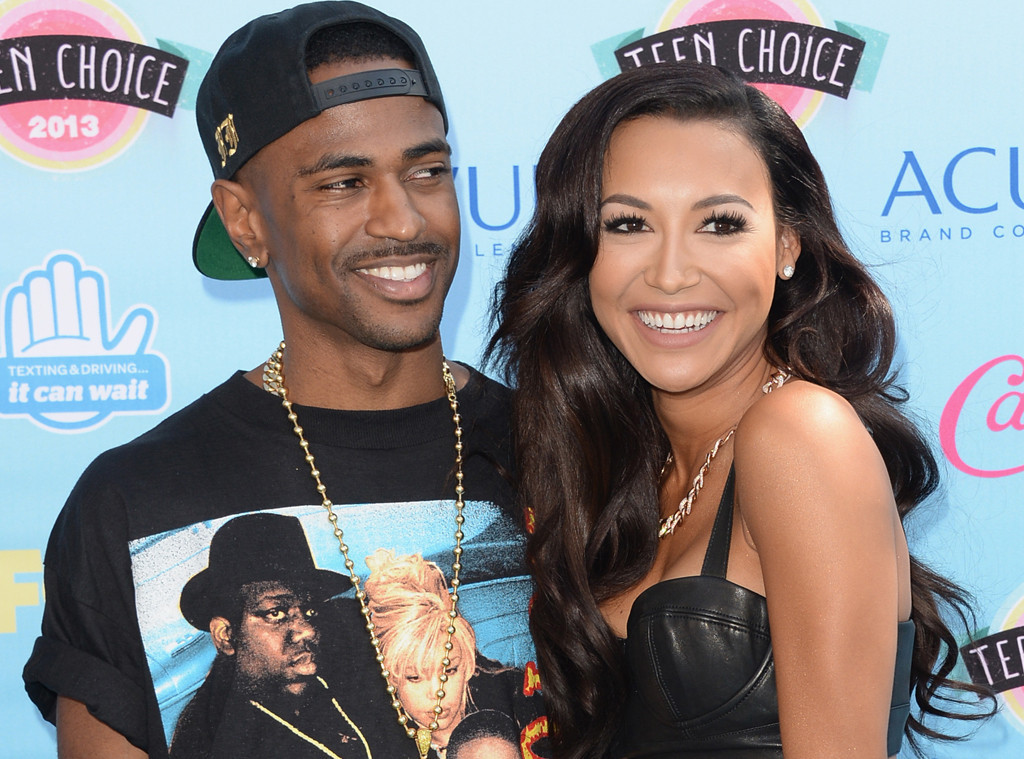 Sean and Grande's affair wasn't that lasting, true, it proved to be but eight months long, starting last October, but the rapper and the rising star of pop used to appear in public together a lot (thus allowing paparazzi catch them on video quite often). It drew a lot of attention to their relationship.
Going back, Big Sean's first girlfriend was his high school classmate with whom he feel in love at 16; when they split, he got engaged to Naya Rivera, but that also ended up in separation (being, at a guess, but a rebound affair). Grande became his big love after that, and the way they exchanged love messages via Instagram was very touching. And how nice they looked together at the Grammy Awards event!
But we hardly had time to forget who came out onto the stage for the gold statues, when the two broke up. There is an age difference, of course, which could partly explain the friction (Big Sean is older than Grande by 5 years, and when you are in your 20s it can matter more than one may think). According to some of the reports, their love has turned to hate, and former lovers now do their best to keep out of one another's way. The quarrel must have been a very virulent one.
Bobby Flay and Stephanie March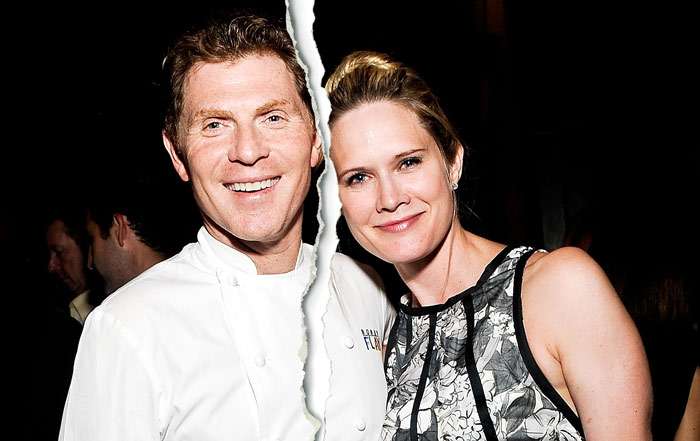 Chef Bobby Flay must have his hands full, what with running a dozen and half burger restaurants in different countries, not counting his other establishments, and be an active reality TV personality at the same time. You must have heard of Bar American, Bobby Flay Steak and Mesa Grill, and you understand that they ought to make the famous chef's life pretty hectic. As for his onscreen life, he hosts his own show (Beat Bobby Flay on Food Network), not to mention sporadic appearances on Great Chefs. Adding to it that he devotes some of his time to horseracing, it's a bit surprising how he can be a husband with this kind of schedule.
Still, he was – three times. His married life began with Debra Ponzek, the marriage that lasted for three years, and then the same length spell with Kate Connelly with whom he had a child. His latest relationship was incomparably longer, there surely was some good chemistry between him and actress Stephanie March. They tied the knot in the beginning of 2005 and lasted for about 10 years until the year 2015 brought about a split. It was in spring, and so far no signs of reconciliation appeared. Nobody knows what happened between the two; luckily, there are no children to weep over the separation.
Tiger Woods and Lindsey Vonn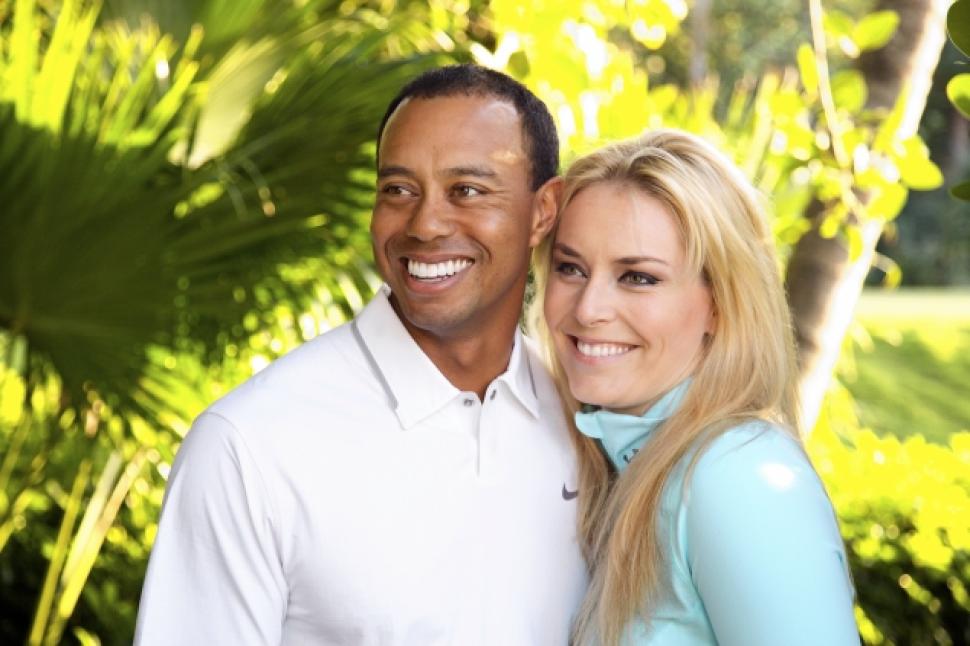 There were few people who believed that Tiger Woods and Lindsey Vonn were bound for a strong and lasting union. It's enough that Vonn, being an indomitable alpine ski racer, didn't mind to enter into a relationship with Woods after all the heat he had from media for his boundless womanizing. The famous golfer's ex-wife, Elin Nordegren, hadn't waited to count every woman who spilled the beans to reporters about sleeping with Wood, and divorced him.
That story goes back to 2010, and Woods made another go at stable relationship in 2013, obviously trying to get his life back on the track with a fellow athlete. Yet it seemed the golf star had enough of marriage life to start another family – which may have been the reason behind the breakup. This time there didn't seem to be any cheating involved, so Woods must have gained through his experience – though his reputation will hardly be lived down so soon.
Sean Penn and Charlize Theron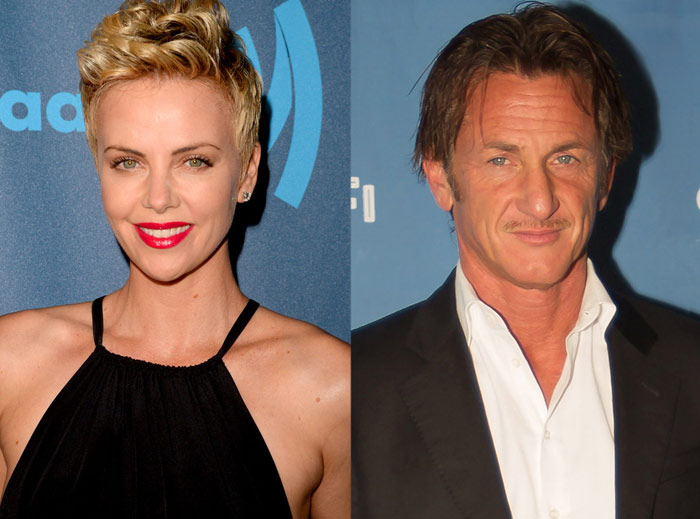 Sean Penn's reputation is equally smeared: he is known just as much for his alcohol addiction and skirt-chasing as for his outstanding movie roles and social activities. Penn is also remembered for being Madonna's husband in the murky past, when, it is believed, he showed his brutal trait by assaulting the pop superstar. His next marriage was to actress Robin Wright with whom he fathered two children. Their rocky union got round to a wedding in 1996, through an attempted divorce ten years after into reconciliation, but it did end in a finalized divorce in 2010.
The following few years were devoted to filming and activities – and, if we won't take into account his 2011 flash-in-the-pan affair with Scarlett Johansson, he was quite happy single. By the end of 2013, however, he succumbed to romance again, falling for Charlize Theron of all people. While they never looked very harmonious together, the first stage of their relationship seemed to be filled with joy and love, and in a year Penn gave Theron a ring which was duly accepted. For some time it looked like a lasting union, until this summer when Theron decided she'd had enough. She didn't share her reasons with the public.
Rick Salomon and Pamela Anderson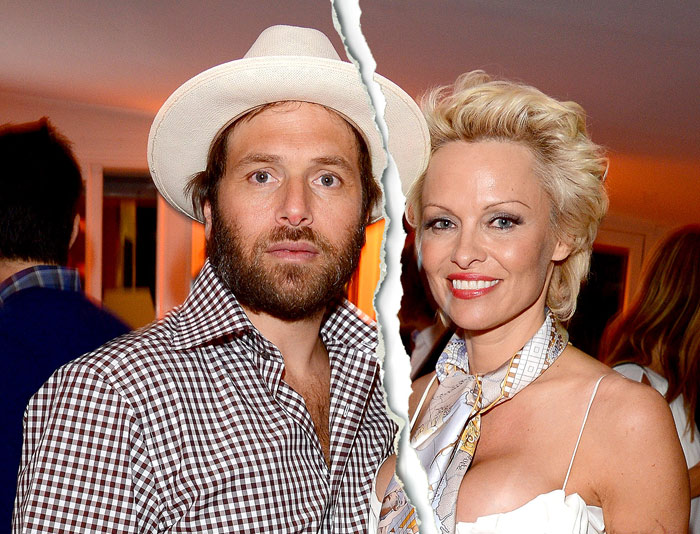 Pamela Anderson has amassed a lot of star marriage experience and has much to look back upon – beginning with Tommy Lee, a drummer with Mötley Crüe (it was reported at the time that she acquired hepatitis C in addition), Marcus Schenkenberg, a model, Kid Rock, another recording artist and songwriter, and Rick Salomon, a film producer. With Scenkenberg she didn't get past an engagement, but she was once married to Rock and twice – to Lee and Salomon.
It all was quite complicated. Having gone through a divorce with Kid Rock, within a year Anderson began dating Salomon, got engaged and married before the year (2007) was over. The next year (2008) they made up their minds that the marriage didn't stick and filed for divorce. The Baywatch actress then claimed fraud and tried to get the marriage annulled. Then Lee came into the picture again, and for a while they tried to patch the relationship up, but to no avail. By the end of 2013 she had been back with Salomon again as "friends with benefits," as she put it on the Ellen DeGeneres Show. The relationship evolved into the second marriage which proved to be just as short-lived as the first, so Anderson has been free for almost half a year by now.
Brian Austin Green and Megan Fox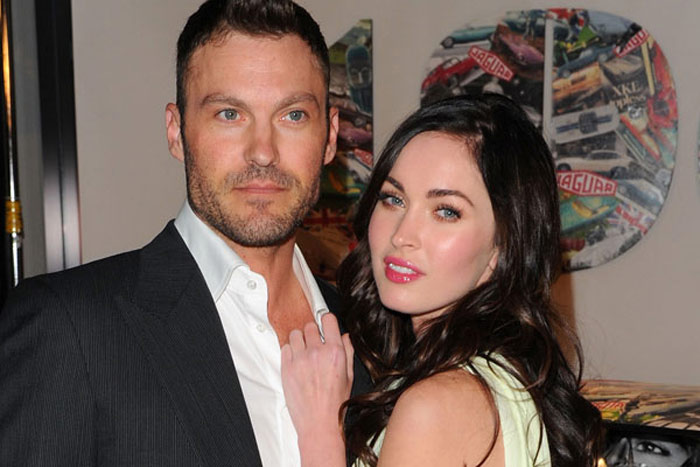 A typical actors' relationship, Green and Fox's started on the set – in their case, it was Hope & Faith. Back then Fox was only 18, while Brian Austin Green was a mellow 30. In spite of a rather prominent age difference, they must have got on just fine, having announced their engagement in 2006 after two years of dating. It may have seemed highly promising at the time, but actually the engagement fizzled out ignominiously, and in 2009 was succeeded not by a wedding but by a breakup as Fox returned the engagement ring.
A year apart must have made rekindled their feelings and led them to reunite in 2010, with the ring finding its way back on Megan Fox's finger. A wedding followed soon afterwards, and the family began to grow with the birth of Noah Shannon Green (2012) and Bodhi Ransom (2014). The husband's stepson Kassius was also taken in and adopted by Fox. For a time the setting worked smoothly, but with the passing of time it started to crumble; about a month ago Fox filed for divorce. The reason for this decision remains concealed, the papers stating the inevitable "irreconcilable differences." The only indication of a possible clash can be the difference between Megan Fox's heavy schedule and her husband's light one.
Jon Hamm and Jennifer Westerfeldt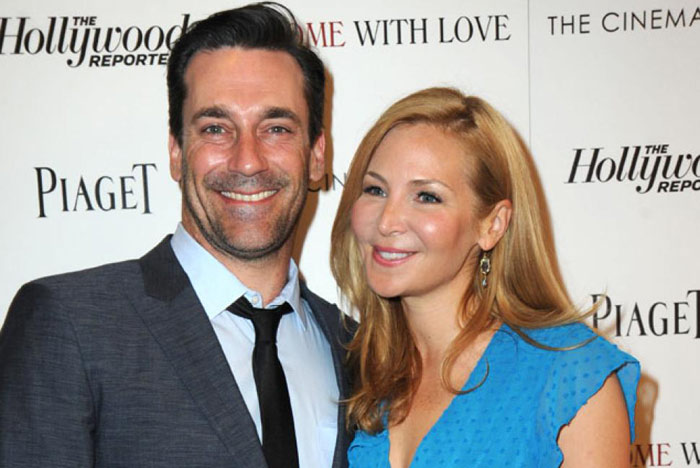 Jon Hamm, who played Don Draper in the Mad Men series, now understands perfectly well how Draper must have felt when his long-time love came to an end. His romantic relationship with actress and screenwriter Jennifer Westfeldt got cut short after 18 years together – what a long time for Hollywood, isn't it? One could have thought this one is sure to pass the test of time, but even the best things get unstuck.
Technically, Hamm and Westfeldt never got round to tying the knot, they weren't even engaged. They lived alternately in homes in New York and Los Angeles, ran their own production company and rooted for animals. When questioned about their marital status, Hamm said that they didn't need a paper proof of having a close relationship, but they may get married when children are on the way. He added that it was possible, but the two had no children; it seems that Hamm was willing, but not Westfeldt. Hamm is also known to battle with alcoholism recently. Whatever the reason, they announced their separation earlier this month.
Blake Shelton and Miranda Lambert
Shelton and Lambert were the turn of the century's country music love icons. They met in 2005 at CMT's 100 Greatest Duets Concert and were immediately attracted to one another. Married at the time, Shelton divorced his wife, Kaynette Gern, the following year, and plunged into a new relationship. The two united in love and in careers too, composing music and recording together. In five years, in 2010, they announced their engagement and in another year got wedded.
Their marital joy held good for five years, but the union wasn't blessed with children. By this summer, however, their feelings must have grown stale. The fans were vexed at learning that the country stars had decided to call it a day for reasons unrevealed. At least, there is no evidence that the rift was violent: their tweeter messages to one another during and after the divorce carried no animosity. Is there any hope for them to get together again? Many fans would surely like to believe there is.
Gavin Rossdale and Gwen Stefani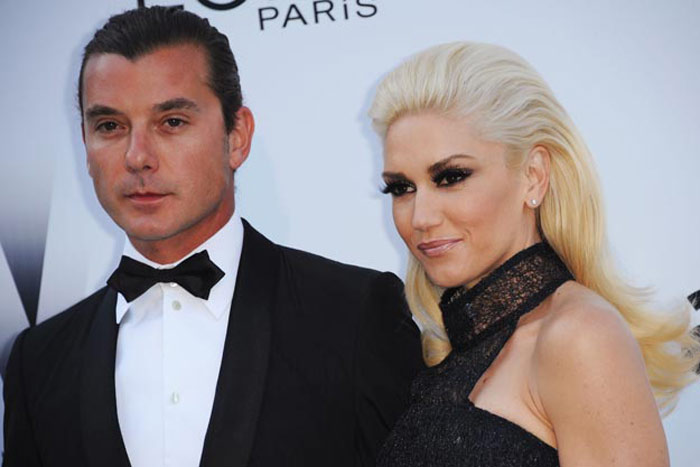 As Blake Shelton and Miranda Lambert embody a country world love story, Gavin Rossdale and Gwen Stefani are their counterparts in rock music. In the wake of Stefani's ill-fated relationship with No Doubt's bass player Tony Kanal, which nearly caused the break-up of the band (Don't Speak is one of the songs written about their affair), the singer met Rossdale, the vocalist and guitarist for the alternative combo Bush. They met onstage, as befits such unions, and consummated their love with two weddings – in St. Paul's, London, and in Los Angeles, in 2002. They faced a troublesome time two years later, when it came out that Rossdale had a daughter with model Pearl Lowe, Daisy, who turned 15 in 2004.
Yet the rock stars got over the scandal and proceeded to expand their family. They have three sons together. Kingston James McGregor came first in 2006, joined after two years by Zuma Nesta Rock and by Apollo Bowie Flynn last year. Little Apollo was only a year old when his parents filed for divorce. As in most cases, it was out of the blue, with the usual citing of "irreconcilable differences." Although they were seen together taking their kids out, there are mentions of cheating, quarrels and mutual discontent, which spell bad news for the stars' fans. It seems that the rock love story is over.
Ben Affleck and Jennifer Garner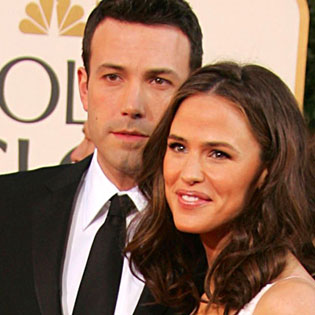 When Ben Affleck, with his reputation of a family man, appeared in Gone Girl in the role of a skirt-chaser, husband to a woman who disappears and develops mental instability, some may have smirked at the incongruence. Affleck was in nearly exemplary relationship with Jennifer Garner, whom he met in 2004. They hit it off at once and looked ideally suited to the public eye. Having got married in 2005 (the wedding was very exclusive), they got busy with children, giving birth to Violet Anne soon after; the second girl, Seraphina Rose Elizabeth, arrived in 2009, and their son Samuel in 2012. The Afflecks' family outings became favorite events with paparazzi who supplied us with many nice photos.
What actually happened that led to the rupture is anybody's guess, but the news of an impending divorce hit the media in June. One hypothesis says that Affleck took the help to bed, the assumption that was refuted by the actor. Some people suggest that Garner is prone to chew Affleck's ear and did it once too often. While speculations are bandied about, the couple keep taking the kids out together and look very family-minded. Yet if anybody could undermine our belief in Hollywood love, those two went and did it.