What is the cost of beauty? In a literal, monetary sense. Pantene undertook to estimate. As part of this the company conducted a study earlier this year that involved 2,000 women. Do you want to have a look at the results?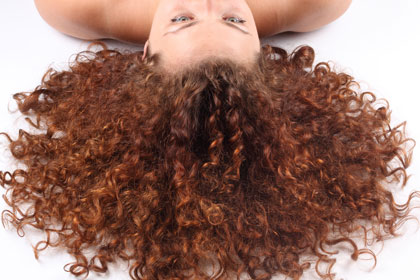 We spend hours and hours at hairstylist's, right? Now add the time we spend on checking with the mirror and hunting for trends and beauty tips in magazines or on the Internet.
Obviously, that's a whole lot of time and money. But how much exactly? At least within a month? And what about within a lifetime? Get ready for some eye-popping figures.
According to the results of the study, an average woman spends roughly $50,000 on her hair within a lifetime.
Each year we spend an estimated $160 on shampoos and conditioners, $120 on hair styling products and $250 on haircuts. Those who dye their hair, add another $330 on hair dyes to the expenses.
Researchers didn't limit their estimations to just the amount of money we spend on our hair. The sum may be brow-raising, but we invest it in our own beauty and confidence. Pantene also estimated the amount of time each woman spends on her hair during the lifetime. We spend on hair care roughly 1 hour and 53 minutes a week, including hair washing, drying and styling. It may seem little, but by 65 year of age that makes 7 months spent during the lifetime.
Source of the image: photl.com.