It would be hard to argue against the observation that New Caledonia is a veritable hotspot of global biodiversity, and is virtually unlike anywhere else on the planet when you look at the sheer multiplicity of natural wonders packed into such a relatively small area.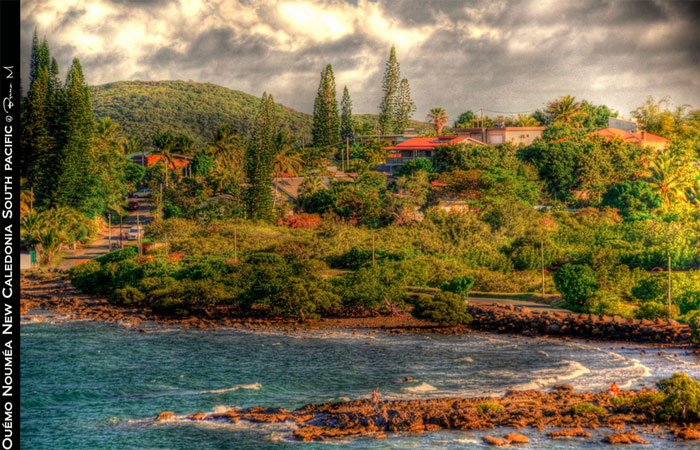 Noah's Ark
You could apply a sort of Noah's Ark analogy to what happened in our ancient history of the world in order to create the territory that is known as New Caledonia.
Originally the area was part of a supercontinent known as Gondwana, which encompassed a land mass that took in Australia and Antartica, until about 60 million years ago it became detached and took along with it a comparable Noah's Ark of vegetation and fauna that was then given the conditions to survive and prosper in isolation.
If you want to witness the truly unique endemic flora of New Caledonia for yourself then you will almost certainly be able to find a cruise ship itinerary through an online provider where you can arrange to spend some time in this inspirational territory.
Caledonian fauna
You will discover that Caledonian fauna is often exclusive to the area with an astounding 300 endemic species identified out of an equally astonishing figure of more than 2,500 recorded species.
Bird-watchers are very well catered for as New Caledonia is extremely rich in bird-life and some of the species that you might encounter are the Cagou, which is a bird that actually barks but is very people-friendly, especially as it cannot actually fly.
If you head into the deep south you will find some very colourful varieties of birds such as the Notou, and the Green Pigeon, although you will more likely hear them singing rather than see them.
Marine life
New Caledonia actually has the second largest collection of coral reefs in the world, after the Great Barrier Reef, and you will not be surprised to learn that this highly-prized natural jewel of the seas is recognised officially as a World Heritage site by UNESCO.
The phosphorescent corals are a wonder to behold and there are many marine curiosities to potentially encounter with loggerhead turtles and dugongs (which are known as sea cows). Additionally, this is the only place left on earth where the Nautilus still live, which is a cephalopod that can be traced back some 360 million years ago, and is testament to the unique conditions that New Caledonia enjoys.
Oldest plants on the planet
There is abundant nature all around wherever you happen to be in New Caledonia and there are places where you will truly feel that you have been transported back in time to another moment in the history of the planet.
One of the highlights of the flora that exists in New Caledonia is the chance to see the Amborella, which has been identified as one of the oldest plants on the planet and can be traced back some 130 million years.
The isolated topography of New Caledonia means that that are many beautifully preserved ancient species of plants of which contemporary flora, is considered to be almost 80% endemic.
There are more than 3,380 endemic species that are specific to New Caledonia, so why not pay a visit and see first-hand the simply unbelievable wealth of natural beauty that is literally everywhere you look.
Ryan Posa has discovered some of the Pacific's most beautiful and exotic destinations. Since founding Cruise Republic and as the General Manager, he takes travel seriously. He enjoys sharing his experiences with others to inspire travel within them. Follow Ryan's adventures on Twitter.