Eating disorders, bulimia and anorexia, are typically associated with women. However, the number of men suffering from those diseases currently increases, but most sufferers feel embarrassed to turn to professionals for help.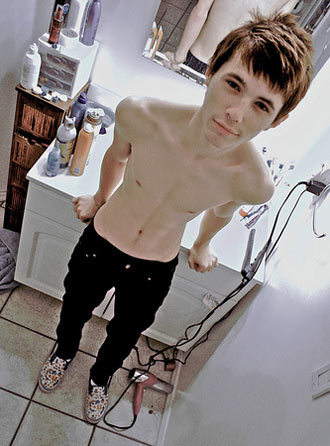 According to the results of a study, which was conducted by the Robert Koch Institute in 2008, every fifth European citizen between the age of 11 and 17 displays some symptoms of eating disorders. Fifteen per cent of boys and young males display such symptoms.
Men develop anorexia as the result of desire to control their body. Dieticians believe that one of the causes of anorexia lies in the radical change of the ideals of male beauty. Well-trained and tanned Beckham's body was turned into a standard. In addition, the trend of skinny figures is also strengthened by the resent trends in male fashion, which accent on tight trousers, jeans and jackets.
Source of the image: flickr.com/photos/a-mon.