The choice to undergo cosmetic surgery procedure is deeply personal and often complex – full of endless details – everything from selecting your surgeon, scheduling your surgery to narrowing your aesthetic preferences, and more. As you do your research, you likely have found that there's no shortage of information out there — but it sure can be time-consuming and overwhelming to figure out what's actually useful and factual.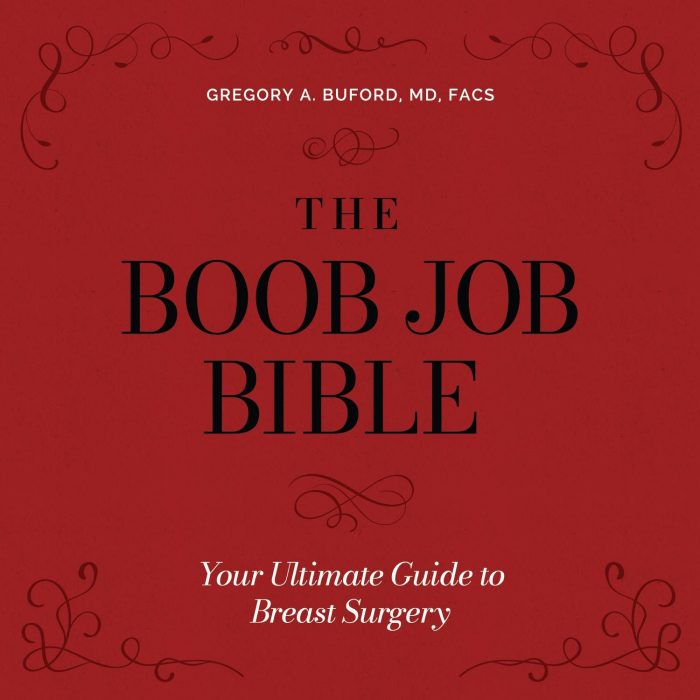 In the past breast enhancement has been considered a somewhat taboo subject but now more and more women — from all walks of life, from all around the world — are undergoing breast augmentation to enhance their appearance, increase their confidence, and improve their feelings of empowerment. It is one of the most empowering and life-impacting procedures a woman can choose!
If you've been considering breast implants, learning more but still wondering what it is that people aren't telling you then check out The Boob Job Bible: Your Ultimate Guide to Breast Surgery. This tell-all will reveal what it's really like to get breast augmentation – straight from the mind and heart of a nationally-recognized board-certified plastic surgeon who has performed over 4,000 breast augmentation procedures.
As a physician, educator, and author I'm passionate about decreasing the spread of medical misinformation. I wrote The Boob Job Bible to clear up the many myths and mistruths that women have encountered around breast surgery today.
For instance, DID YOU KNOW…
Not every plastic surgeon is equally qualified.
You will have options for your incision and implant placement.
Women are choosing a more natural-looking implant profile today compared to years past.
Most women can still breastfeed after surgery.
The Boob Job Bible is an invaluable patient resource that covers the topic of breast enhancement in an informal but educational manner, making the often-misunderstood subject of breast augmentation accessible and interesting to all. The book is chock full of practical wisdom and advice, research-backed insider information, candid answers to your burning questions, and that you can't find anywhere else, including how to heal faster and easier than you'd ever thought, weighing your incision placement and implant material options, and what to expect throughout your healing process and beyond.
For examples, here are some fun facts about breast surgery recovery, straight from the pages of The Boob Job Bible:
Home remedies and holistic supplements like CBD, salt baths, and magnesium can help minimize discomfort.
BOTOX injections can help pectoral muscles relax to help and allow breast implants to settle in the body.
At-home recovery time will vary depending on your profession, your procedure, and your personal preferences.
Fat transfer, either separately or along with your breast augmentation, can smooth the edges of your implants, improve the look, and even improve your breast symmetry.
As the official go-to guide to breast surgery, The Boob Job Bible has all this information & more. If you, or someone close to you, have been considering joining the scores of satisfied patients with breast implants, then this book is made for you.
There are two convenient ways to get your copy of The Boob Job Bible today: Claim your free eBook or purchase your own print copy on Amazon. However you choose to access this information, we hope that this comprehensive patient guide empowers you through the deeply personal and totally rewarding breast augmentation journey now and for years to come.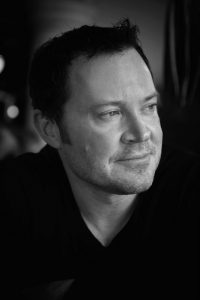 About the Author: Gregory Buford, MD, FACS, is the founder and medical director of BEAUTY by BUFORD, a Denver-based plastic surgical practice and medical spa. Named as one of America's Top Surgeons, Dr. Buford is also the acclaimed author of Beauty and the Business and Eat, Drink, Heal, serves as the Official Plastic Surgeon to the Miss Colorado Pageant, and is a nationally recognized trainer and consultant for many non-surgical aesthetic products and techniques. Visit beautybybuford.com for more information.