Of all USB-connecting gadgets that are not related to computers and files directly here comes one that is beautiful and useful. USB Flower Light is a flexible lamp that you can direct. The chief drawback of artificial flowers is that they don't smell, but this one does, for it is also an aroma diffuser. Its fragrance oil will make your room, office or car a pleasanter place to stay in, and a healthy aroma can do things to your mood with each deep breath.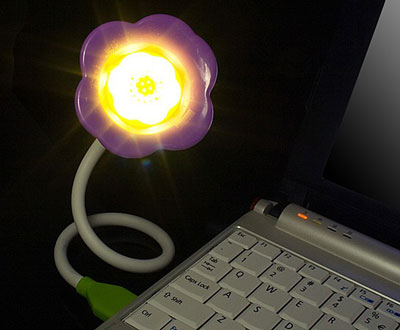 The USB Flower Aroma Diffuser with Light can be easily perched almost anywhere with its weight of only 58g and size of about 64 x 64 x 350mm. It is available in either purple or pink for $12.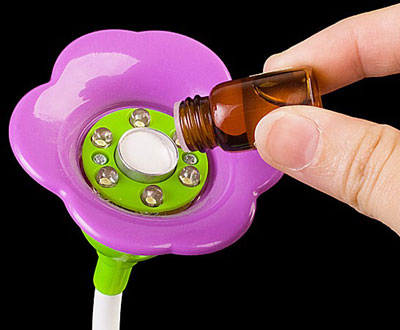 Source of the image: Geekalerts.