Bears have always been a cute little cuddly toy for girls all around the world. But a lot many people thought that though bears make cute toys, they are useless. But this belief of bears being useless is crushed by the development of a handy and functional gadget known as the USB Bear 4-Port Hub.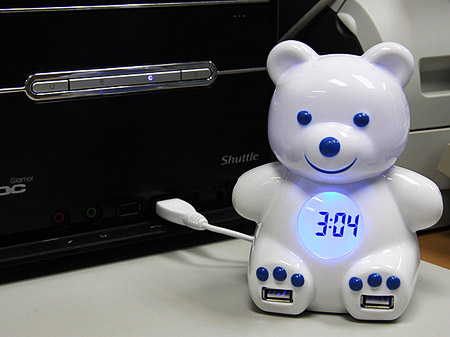 This gadget has 4 USB ports and not just one like any other USB port device. The bear shaped design of this useful gadget makes it look attractive and cute at the same time making it enormously valuable. On the other hand, one more additional feature of this cute USB Bear 4-Port Hub is that the cuddly bear has an illuminated clock on its tummy. You can also view the current date on its belly followed by month and date.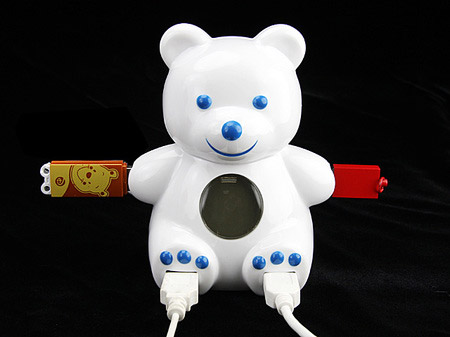 This gadget is especially designed for women and is available in four charming shades of blue, green, pink and white, so you will face no trouble in choosing your favorite color. The USB Bear 4-Port Hub will surely make an eye-catching piece on your work desk or on your personal table at home.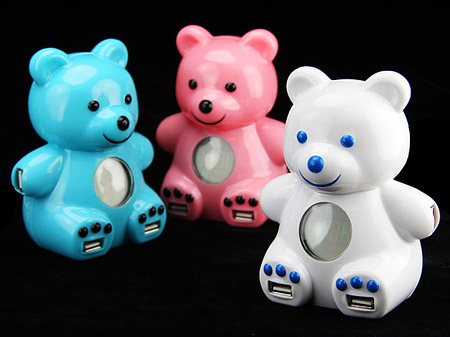 Source of the image: pclaunches.com.