Oh how often we wince at the too familiar sound of out toothbrush cluttering down the sink from the place we put it on, and stretch out irritated to pick it up and restore it.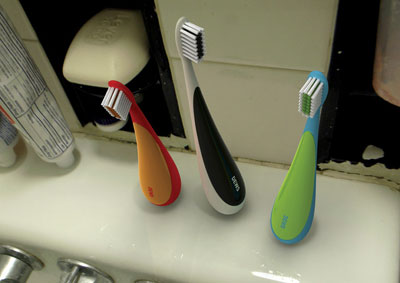 Assumedly designers Hyun Jin Yoon and Eun Hak Lee are among the people who suffer from the same calamity, for they created a toothbrush with a difference. Called the DEWS Toothbrush and manufactured by Ryan and Harc, it is guaranteed to maintain an upright position.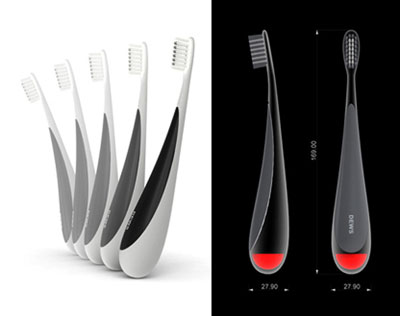 This ergonomical brush won't fail you due to a handle with a rounded bottom that carries a weight, so you can't even lay it down – it will stand back to save room on your sink. It sounds as it deserves the Red Dot Concept Award it got.
Source of the image: Yankodesign