Getting a new lamp collection by Original BTC will mean it will always be tea-time in your home – well, at least tea-time atmosphere will, it being unlikely that you will choose to use this crockery in its commonest capacity.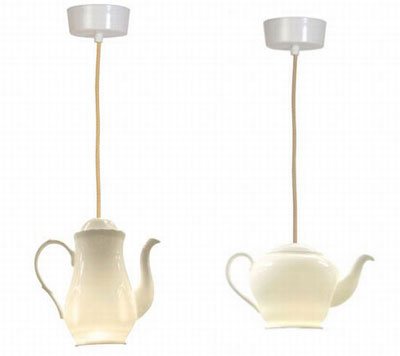 The lamps are designed in the shapes of a complete tea set – tea-pot, cup-and-saucer, everything you usually need to enjoy your cuppa will now provide excellent illumination for you, and you may even want to arrange for tea-colored soft-brown light (although the producers don't go so far as to mention this amenity).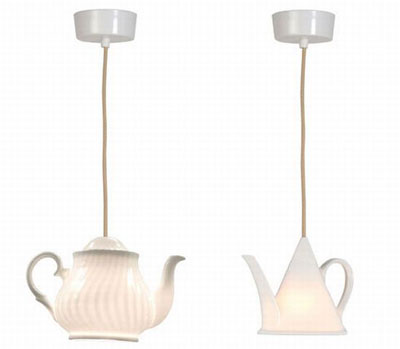 There are pendants and table lamps all gone potty (and cuppy), and if your sweetest of homes won't look a little cosier for them, who knows, maybe Original BTC will inspire you into opening a tea-place of your own and light up your life in more than one way.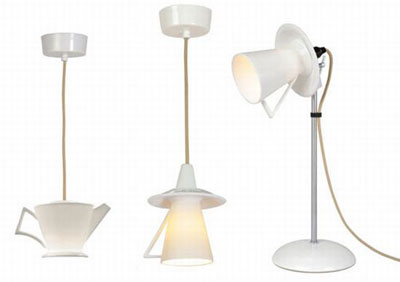 Source of the image: Design-milk.