The Korean Crystograph is not known for holding back when it comes to adornment gadgets – on the contrary, nothing is too good and there can't be too many Swarovski crystals. That latter motto has recently been given additional proof with the release of crystal-studded and dazzling Ice Edition iPad and iPhone 4. Both were created by one of Korea's most famous designers Petria Kwon.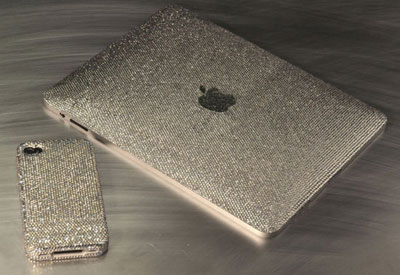 His new VVIP special Jeweled iPad Ice Edition is done over with 12,000 of the finest Swarovski crystals (there is an alternative black diamond model as a "quieter" version). The scintillating iPhone 4 Ice Edition's detachable slide case carries 2,700 crystals, the design dubbed "crystal moonlight".
Source of the image: Luxatic.