A laundry basket is one of those things that seem to be an indispensable object in our homes. However, indispensable doesn't mean irreplaceable, and designer Helene Steiner set out to turn the trivial object into a decorative piece. She ended up converting baskets into polyps.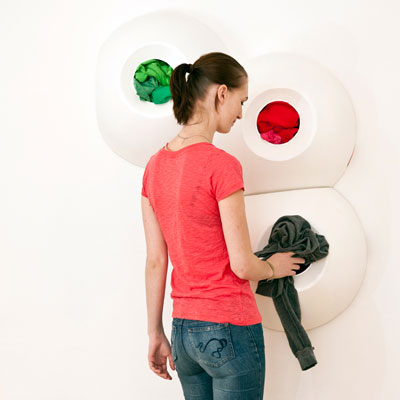 Steiner's solution, the Polyp, is an objet d'art made from plastic that attaches to a wall (any vertical surface) and waits for you to stuff it with soiled linen, adding color to the design in the process and changing it later. Thus, your dirty clothes will be taking part in the decoration of your room, isn't that one cool idea?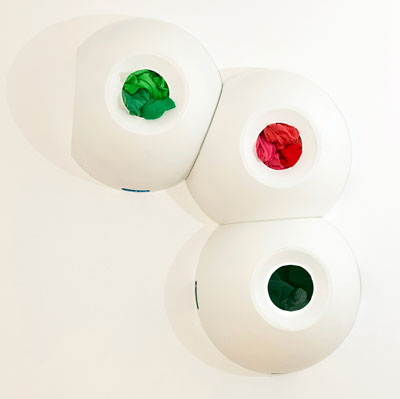 The polyp units are easily attachable and detachable, allowing you to stick them whenever they are more convenient – or arrange them in a unique pattern that you can change as soon as you have thought up a better one!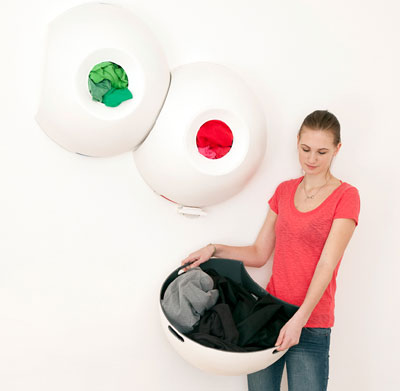 Source of the image: Designboom.