Stepping on the gas hard as regards most sophisticated OS in smartphones and wishing to leave behind other mobile manufacturing companies, Sony Ericsson created a new handset of the Xperia family. Called the Xperia arc, it was first exhibited at CES 2011.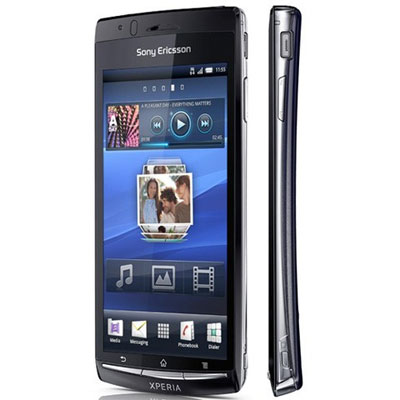 It has a distinguished appearance, graced by an attractive arc case. The Xperia arc is almost intangibly light and slim, dwindling to 8.7mm at where it's thinnest, so you can easily slip it into the pocket of your tightest pair of jeans – and forget that it is there! Nevertheless, its skimpy measures detract nothing from its sturdiness or performance.
As to the performance, its quality is guaranteed by the use of the Android 2.3 Gingerbread operating system. It carries all of the features expected in an up-to-date smartphone provided by the best of Sony technology and displayed on a wide 4.2" multi-touch screen.
The price and availability will hopefully be made public soon.
The only point that can work against this excellent handset is that it is but the first of Xperia generation and can be surpassed by its succeedents in future!
Source of the image: Nexus404.