This ring will prevent a lot of quarrels and squabbles between married couples. On the other hand, it could preserve a large number of families.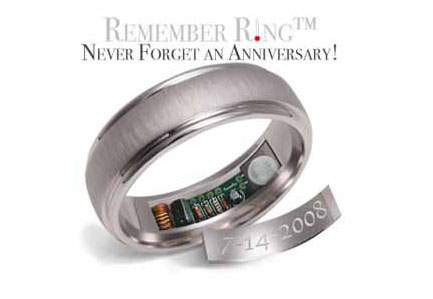 The ring itself will remind the forgetful husband (and it is husbands that usually forget about the wedding anniversary) of the event that requires his attention.
The ring will do it in a quite witty way. 24 hours before the date, the ring starts to heat every 10 seconds, and finally it reaches the temperature which you will not fail to notice – 120 degrees Fahrenheit (almost 50 degrees Celsius).
The new product costs $760! It can be found in the vast Asian Internet.