Soon you will be needing toys and things to make your Christmas tree shine with the true Yuletide spirit and magic… preferably cordless and easy to operate. So here comes a set of ball-shaped ornaments that meet these requirements to a T.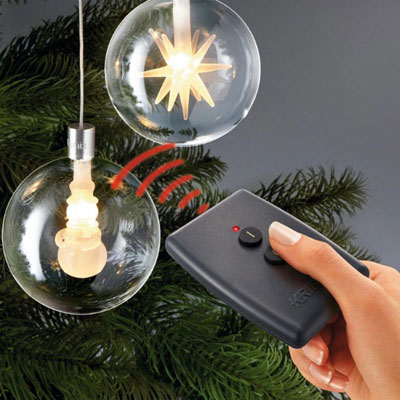 First, looks. They are four glass balls 3″ in diameter bearing inside milk glass figurines of an angel, a star, a snowman and the moon.
Second, illumination. They are LED-shining baubles switched on and off from a remote control that sets off all of them at a click no matter how many you purchased. So there are no cables to unwind and mind since each bauble is fitted with a battery. The remote control with the necessary battery is included.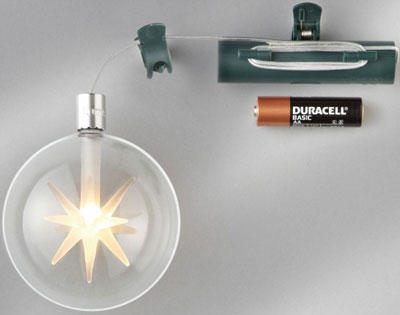 Third, fixing. The 2oz milky beauties are clipped onto the branch you chose and the height can be adjusted to your liking. The clips are of pine-green color that renders them all but imperceptible in the greenery. What remains is to clip the small battery boxes (not larger than 3", 4 AA batteries) out of sight behind the branch.
These snowy Wireless LED Christmas Tree Baubles will deliver light and magic for the price of $79.
Source of the image: Geekalerts.