One of this year's Paris exhibition highlights is sure to be the Art of the Automobile, a unique display of the famous collection of cars owned by the legendary American fashion wizard Ralph Lauren. It opened last week at the Musée des Arts Décoratifs and will be on until August 28.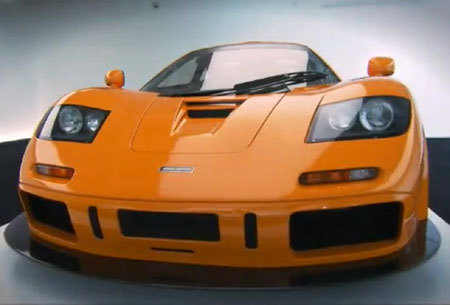 Ralph Lauren's much-heard-of collection that contains a number of rarities had virtually been unknown to the public before. Now exhibited are 17 makes that cover almost 100 years of automobile history.
Lauren, an ardent art connoisseur who regarded cars as "moving art" (his book Speed, Style and Beauty was published in 2004), has much to show – starting from 1929's Bentley Blower, made famous by Ian Fleming's James Bond novels in the 50ies, and a Mercedes-Benz SSK that once belonged to racing driver Count Carlo Felice Trossie. Ferrari is well presented with four models, among which are famous 50ies' cars 375 Plus, one of the models made with Pinin Farina's participation, and the legendary Ferrari 250 Testa Rossa by Sergio Scaglietti.
One of the gems of the exhibition is a Bugatti 57 SC Atlantic Coupe, one of the two that survived into the 21st century.
Lauren's collection of the sounds of the engines was made available online at the same time.
Discovery Channel is preparing a documentary on Ralph Lauren's car collection that will be broadcast in France, Switzerland and Belgium in the beginning of July.
Source of the image: Youtube.