Two new PFD1 flash drives have been released by Prestigio, a remarkable Canyon brand, to enable you to easier transport any kind of files wherever you may fancy. They measure 64.5 x 22 x 10 mm and are protected by a firm metal coating.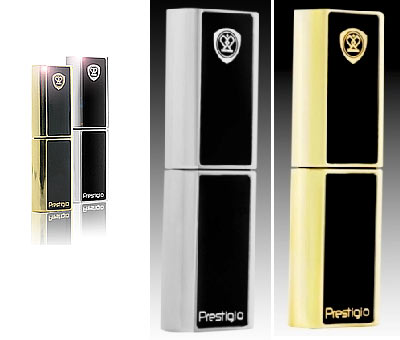 Looking extremely stylish in silver and gold colors, they witness to Prestigio's perfect combination of usefulness and impeccable design – and therefore are sophisticated and elegant enough to be seen in any woman's purse.
The new Prestigio flash drives come in various capacities from 4GB to 16GB and will be read by any operating system which includes plug-and-play possibilities. The high-speed USB 2.0 connectivity allows for a writing speed of 10MB/s max and twice that much reading speed. Data transfer can be performed at 480MB/s. There's a two-year warranty.
Source of the images: prestigio.com, ladiesgadgets.com.