The latest dazzling release by Givori is named after the famous Roman shopping street that also produced the inspiration for the bunch. Made to please the affluent, the range of luxury handsets boasts the best Italian full grain leather hand-adorned with fine metallic foil and a splendid gold plating – Italian rose of 18 karats! Givori's crowning touch is the glorious presence of 0.3-karat diamonds which takes it a long way towards making it your favorite accessory.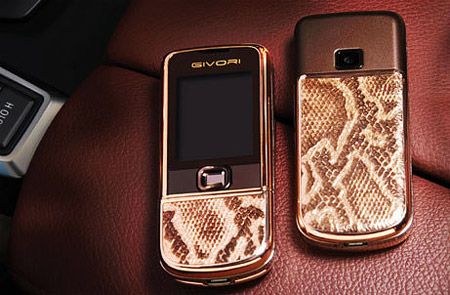 Via Veneto Luxury Phones come in Classic edition done in brown leather with snake effigies, more gender-indifferent, and in Exclusive edition, clearly intended to catch the female eye, with a gold screen with scratchproof glass and the logo encrusted with jewelry.
The handset can also be purchased as an item of a gift set in company with a crystallized perfume phial.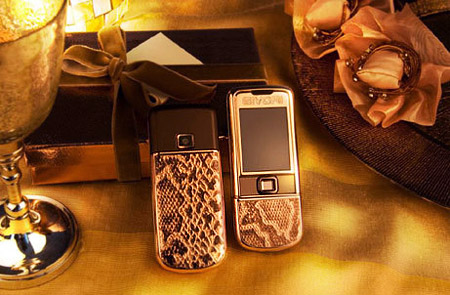 No price information is out yet, but you can already make a pretty good guess whether it will be a reasonable buy for you.
Source of the images: luxuo.com.