The season of holidays is just around the corner. People are trying to take not so many clothes not to burden themselves with a bulky suitcase or a travel bag, but unpredictable weather dictates its own terms, and one has to predict the need to take extra things. VAGO is a compact packing gadget that pumps air out of the bag with clothes, thus reducing its volume by half.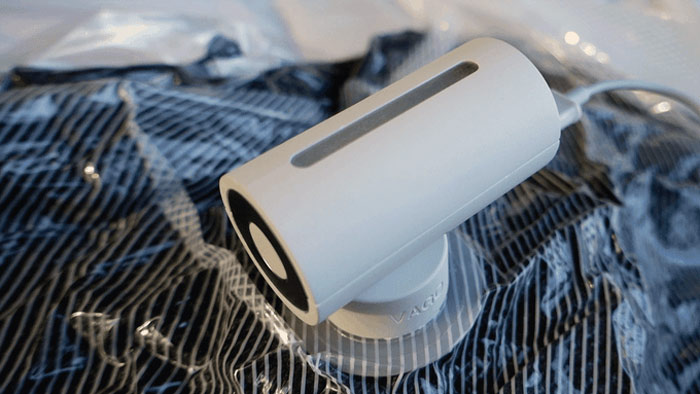 This device will be especially helpful during travel, if the luggage expands in size after successful shopping. VAGO weighs only 85 grams and has the length of 70 mm. The gadget is equipped with a pressure sensor, which controls the compression process.

VAGO sends a light signal to notify about completing the process. The device does not need a separate cable – it can be charged with a standard cable from your smartphone. A pre-ordered set including VAGO and one package for clothes will cost $31on Kickstarter, and an additional set of three special packages costs $3.