It's a moot point how far we are justified in calling a cell phone "a modern weapon", but Mobiado lets us get a whiff of that attitude, having used Damascus steel in creating their latest brainchild, Mobiado 105 Damascus. This steel gained renown as unequalled material for sword blades in the period from 1100 to 1700 AD, and Mobiado took care to employ the same technique and use hand-forged steel.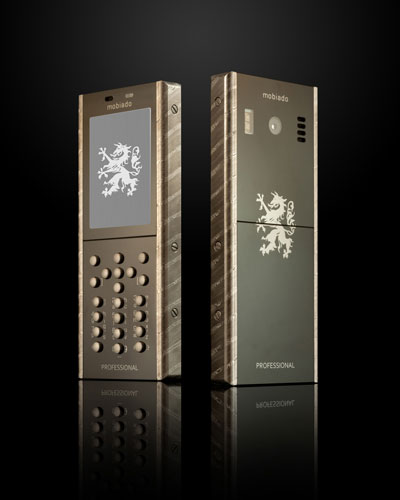 The handset's back and front is made from sapphire crystal with stainless steel buttons and an intricate hidden mechanism operating the battery cover.
105 Damascus's features include – beside a built-in 2MP camera and a media player – microUSB and Bluetooth connectivity, 1GB memory capacity, and a 2-inch display.
Price not given out yet, hopefully to be found on the official site soon.
Source of the image: Mobiado.