A convenient accessory to have tucked away in your laptop bag, Laboratory 424's Mini Riser is a compact and perfectly portable riser which can become your laptop's best friend ever (after yourself, of course!).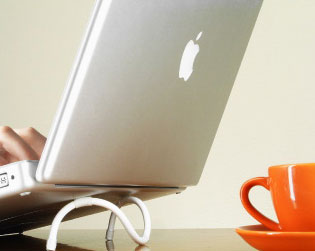 Try using it to get a better angle for your typing. It can come in handy whenever you are out of the comfort of an office or room. And the way the laptop bottom gets heated up is quite scary at times, Mini Riser's easy assistance will help take away an armful of Fahrenheit where it is not wanted.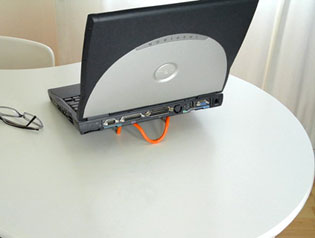 Mini Riser is an adjustable metal wire covered in vinyl that can give your laptop an almost 2-inch lift. The metal worm stands up to 35 pounds pressure, so you can even use vibraphone sticks on your buttons without it yielding under your typing. Sold in twos for $7.95, there's a ten-color choice for you.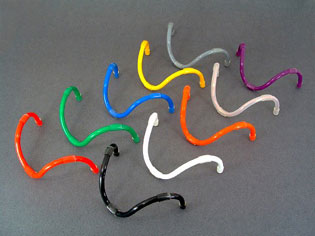 Source of the image: Laboratory424.