iPhone cases come in all shapes and sizes, and it can be some task to pick up the best one. It may be the one that will be useful and handy in other respects – for example, serving as a non-bulky holder for your magnetic cards.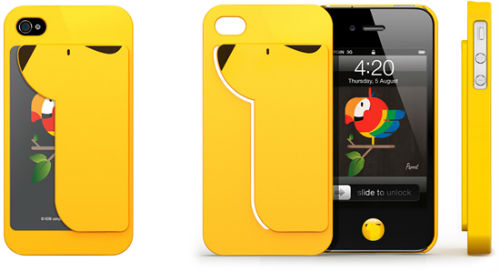 The iPUP combination case/credit card holder case is a concept created by Yun Seong Kim (who must be handling a lot of magnetic cards!). He tried to supply an iPhone case with an easy access to the phone and cards and a safe storage for cards. The iPUP uses the UV-coated PET film designed to diminish the wearing off process of your cards' magnetic strip. Another feature – whose technical details are unrevealed yet – serves to disperse the electromagnetic field of your iPhone.

The concept boasts of a bright and fetching exterior complete with cute images, and it is clearly an idea worth building upon, so let's hope we'll be able to lay our hands on it after a while.