The collection by Alberta Ferretti combines the opposites: masculinity and femininity, severity and tenderness. The designer has created both concise strict dresses from dark leather and emphasized feminine evening gowns with transparent bras and flying skirts.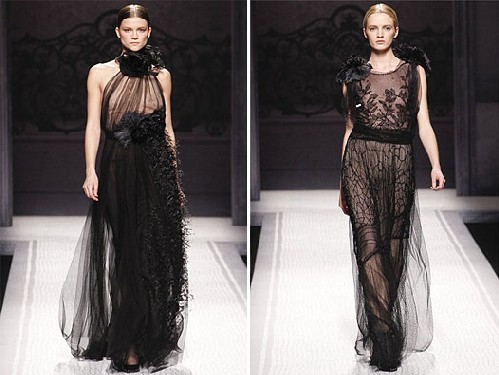 Ferretti admits that she sends her characters in the future. Living in the modern world is not easy, and the woman has to be strong, because she plays a very important role in society.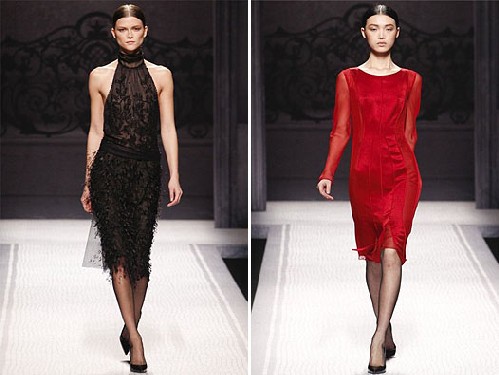 The collection is based on dresses – it is dresses that make the Ferretti brand so desired and loved. The designer boldly mixes a variety of textures, such as silk, chiffon, leather and wool, uses feathers, embroidery, transparent inserts and multicolored fur.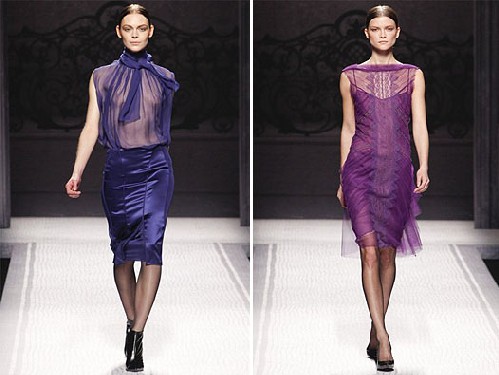 We are confident, that the loyal fans of the House were not disappointed seeing the new creations of the famous designer.