Now we've come to the point in computer development where concepts begin to emerge where everything is knocked together. Here's one put forward by designer Jakub Záhoř. Dubbed InOne system, the concept combines a keyboard, a touchpad, a digital tablet, a 22" screen and, naturally, speakers.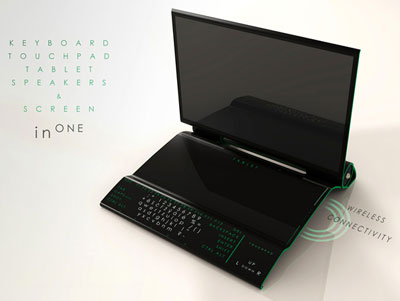 The tablet placed above the keyboard ought to please artists and graphic designers. The cylinder connecting the screen with the keyboard houses speakers as well as some other functions. The InOne supports wireless connectivity.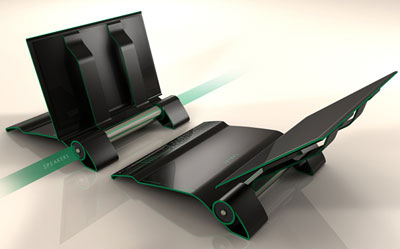 Its overall design is stylish and modern, reminding one of Tron imagery.
The InOne may produce an even better impression once it's been produced and we can run our eye over the specification, but for now we're left with just a picture.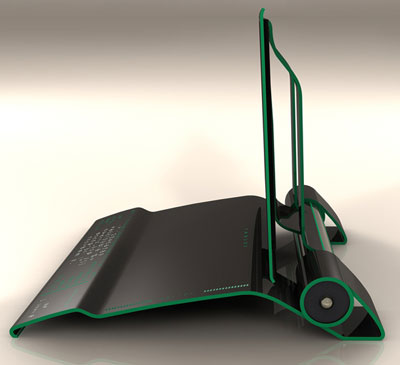 Source of the image: Yankodesign.