The Kymera Magic Wand is a gadget designed around the magic movie image – being actually a remote control that will allow you a very impressive way of managing your TV, DVD, media players and any device that can be remotely controlled. You are sure to draw your friends' wondering glances, questions and remarks as you will be waving your wand around sending commands!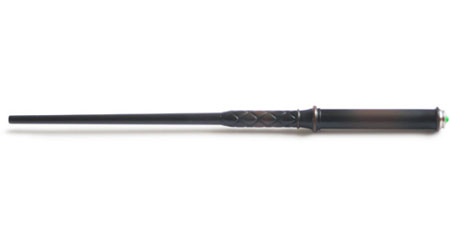 The coolest idea of the concept is that you actually train your Kymera. It is designed to enter the Practice Mode automatically when you first take it in your hand, and as you make gestures it pulses, memorizing your movements.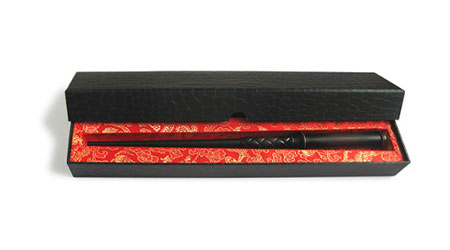 The wand features thirteen gestures like rotation, flicking, tapping and double tapping, including a big swish. So you can use the pre-set movements: rotation to adjust the volume of the device, flicks upwards or downwards to change TV channels or flicks to the right to play the next track.
On the same hand, you can teach your magic gadget to perform the tasks you want at one of the gestures it supports.
The wand control operates in three modes: Practice Mode, Learning Mode and Sleep Mode. It switches over to Sleep Mode automatically after being inactive for a minute to prolong battery life.
The Kymera uses two AAA batteries, measures 353 x 20 mm and retails at something about $80.
Source of the images: ladiesgadgets.com.