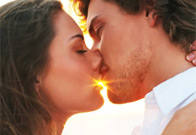 Valentine's Day is quickly approaching with the army of lovers rushing from store to store for nice gifts. Whatever your gift or romantic night ideas will be, make sure you don't overlook your kissability. It has always been the day of kisses – so don't let bad breath ruin your efforts to create great Valentine's Day.
Forget about breathing into your cupped hands in front of your nose and mouth to check your breath. You need something more reliable. You need something scientific. The Kiss-o-Meter is a strangely useful gadget which tells for sure if you have a kissable breath.
All you have to do is to wipe the device out and breathe into it. The heart-shaped indicator will then rate your breath on a five point scale: Kiss me, Possible, Maybe, Risky, and Never. I have no idea how the Kiss-o-Meter makes its measurement but the designers claim their gadget is 80% more effective than breathing into cupped hands.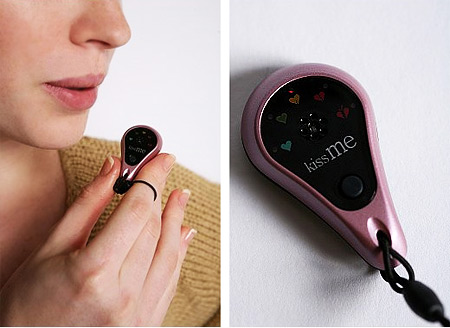 Obviously, it is the worst Valentine gift idea you can think of – "Hi, darling, I have bad breath detector for you". But it sounds like a good deal to buy $30 worth gadget to always know if you are good to go.
Source of the image: askmen.com, gagadget.com.