Dreame Technology, a company specializing in producing smart home appliances, once again amazed users with its new product. This time, the company introduced the Dreame Hair Artist smart hair dryer, which can help you realize professional hair care at home and do your own salon styling.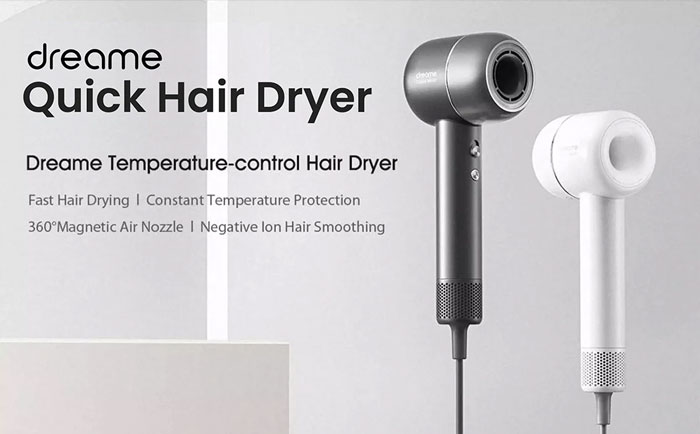 The developers have endowed the gadget product with a number of technologies and advantages that allow you to take care of your hair during each use:
Care – soft hair drying without overheating. The intelligent control system maintains airflow at 57°C and effectively prevents split ends, damage and fading to keep the hair healthy and smooth.
Fast hair drying. Make hair care easier and spend less time on it with the 3-minute quick dry function.
Shaping the perfect styling without frizzy hair. The built-in negative ion technology helps to cope with static electricity on the hair and improves the effectiveness of care.
The stylish hair dryer design has won two global industrial design awards: the Golden Pin Design Award and the Red Dot Design Award. Aesthetics of color, materials, functionality, and compact size create unique impressions and feelings when using Dreame Hair Artist.
Ease of use and maneuverability. The ergonomic design of the dryer makes it easy to hold and control during drying.
No bright noise. Engineers have balanced the operation of the motor so that it is almost silent. Now you don't have to worry about the discomfort of others and missed calls on your phone.
A variety of styling options. The hair dryer comes with interchangeable magnetic nozzles made of heat-resistant insulating material: one nozzle provides hair straightening, and the second one is designed for easier styling.