Steinway & Sons gave over one of their pianos for decorating to CrystalRoc, and they couldn't have a better idea! Studded all over with more than a million products of Swarovski Crystallized Elements, the impeccable Steinway instrument looks truly resplendent.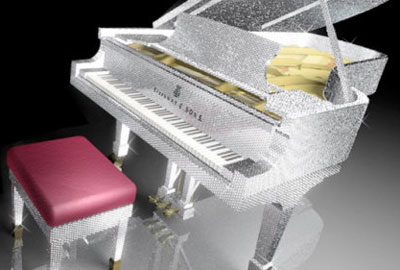 Crstpiano – the name given to the beautified music design – is as elegant as it is marvelous. It will hardly look in place unless when standing in penthouse suites, luxurious homes and yachts. The Crstpiano comes in three sizes – large, medium, and small, and buyers will be offered the possibility to customize the piano choosing a logo and/or a color.
The starting price is announced to be from $929,323 upwards.
Source of the image: Ladiesgadgets.